EAT: CT'S BEDOUIN CAFÉ & DELI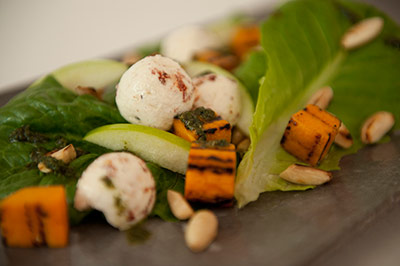 Bedouin Café and Deli is the newest resident putting the amazeballs into Cape-Town's up-and-coming suburb of Woodstock with its offering of bold flavours from the Middle-East, delicately balanced with a Cape Town twist.
Serving a range of fresh and tasty Middle-Eastern inspired meals, Bedouin's relaxed atmosphere and unpretentious menu is making a name for itself amongst those who appreciate good food and laid back style.
In addition to the dishes served to order, Bedouin Café and Deli also hand craft a range of Middle Eastern specialities to take home and enjoy in your own kitchen.
The signature Bedouin Café and Deli range includes labenh cheese, which is wildly popular in countries such as Lebanon and Israel and is finding an appreciative audience in South Africa.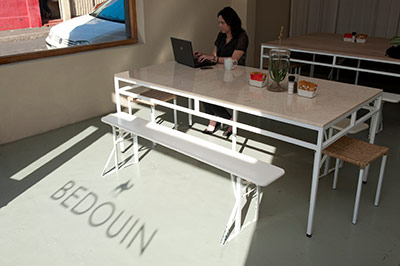 This low-calorie, preservative free alternative to conventional cream cheese is made from yogurt and is available in a range of flavours: Original, Garlic, Pepper, Mint, and Chilli.
Bedouin also offers a delicious chilli jam with a great kick, that won't blow your head off, as well as the deli's wildly popular Labnewdews; piquant peppers stuffed with Bedouin's original labneh cream cheese.
In keeping with the traditional Middle-Eastern style, no artificial preservatives are used in any Bedouin products. Bedouin's products are available for purchase from the deli, and from its soon to be launched online store.
Mambaonline's Donovan Steyl visited Bedouin Café. Here's what he said: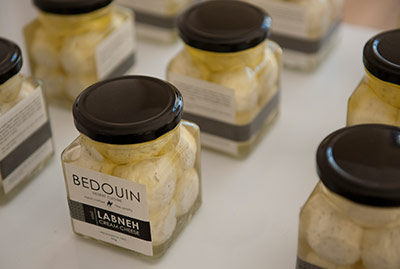 We had a great time at Bedouin; owner Rachel Irvine was very friendly, the venue was clean, the prices were VERY reasonable and the introduction to "labneh" was not only interesting, but also very tasty.
Rachel gave us a tasting platter of tzatziki, hummus, olives, labneh and homemade flat bread, this was followed by a chicken Sumak wrap.
All items are made on the premises and are organic. The décor is a bit sparse and clinical though.
Website: www.bedouinfoods.co.za