Mpumalanga lesbian couple gang raped to be "taught to be women"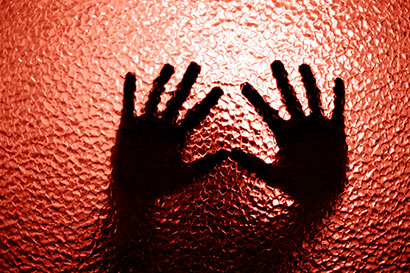 Two women have been raped in their home by a group of men in a horrific hate crime attack in Mpumalanga.
On Saturday 1 October, the couple went to bed after attending a music festival in Nelspruit.
The were awoken by noises outside and, to their horror, a group of men kicked the door down and entered the house.
"I asked them what they wanted. They turned off the light and one of them came straight towards me and demanded to have sex with me," one of the victims told Mpumalanga News.
"When I refused, one pushed me onto the bed, undressed and started to rape me. Another one raped my girlfriend and they then took turns to rape us."
The couple believe that the attack was planned because the men bought condoms with them to use in the rape.
"They also hurled insults at us and told us that they wanted to teach us that we are women and how it feels to be a woman," revealed the victim, who had previously been raped in 2013.
"This time around it is not that easy to let it go. Every time I see a group of men, I have flashbacks of the ordeal and it is not easy to hang out with my male friends," she said.
The attack has been described as another incident of so-called "corrective rape", in which lesbian women are raped in order to "teach them a lesson" or punish them for not behaving or presenting themselves according to social norms.
In October 2014, another Mpumalanga lesbian couple were raped by three men in front of their seven-year-old daughter.
In recent months there have also been a spate of attacks, some of them deadly, against LGBT people around the country.
The South African government has promised to enact long-awaited hate crime legislation this year but it is unclear when this will happen.