Breaking! "We heard you" – MCQP changes 2016 theme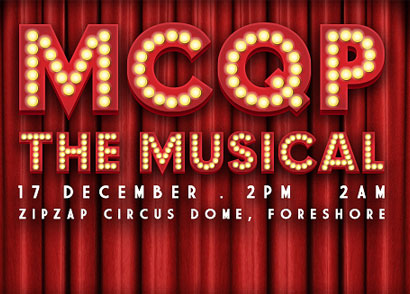 Following a furore over claims of cultural appropriation, the organisers of Cape Town's MCQP costume party have changed the 2016 theme.
On Wednesday, MCQP Director Ian McMahon announced that the event will now be held under the theme of "MCQP, The Musical", dropping the originally planned "A Bollywood Production".
He explained that the decision was made "after hearing public commentary on social media about the Bollywood Production theme and wanting to ensure that the 23rd spectacle is as inclusive as possible".
The Bollywood theme, which was revealed on Saturday, quickly came under attack on social media as being offensive and an example of cultural appropriation or misappropriation. A petition was launched calling on the organisers to change the theme or cancel the party.
McMahon said that MCQP, The Musical theme "will allow for a wide variety of amazing outfits, characters and creations".
He added: "Paying tribute to the theatrical world of Broadway and the West End, MCQP's theme 'The Musical' will honour everyone's favourite musical productions – from The Phantom of the Opera, to Jersey Boys, Les Mis to Dreamgirls, Chicago to The Lion King, South Pacific to War Horse – the possibilities are endless."
The event, taking place on Saturday, 17 December from 2pm, will for the first time be held at the ZipZap Circus Dome in the Foreshore.
Now in its 23rd year, MCQP was launched as a primarily gay or "queer" event. It has since become an annual Cape Town institution and is said to be Africa's biggest and longest running costume party.