Opinion: The hits and misses of Johannesburg Pride 2016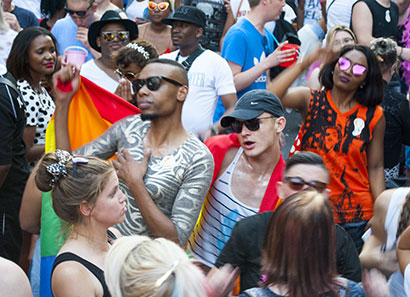 The 27th annual Johannesburg Pride was like one we've never seen before; controversially held within an exclusive city precinct that was dubbed an elitist and exclusionary venue.
To the surprise of many, Saturday's Melrose Arch event was a roaring success – at least based on the reaction of the thousands who turned out to celebrate their sexual and gender identities.
It was a large and diverse crowd that was jammed into Melrose Boulevard. And, as pointed out by Eusebius Mckaiser on 702 on Monday morning; not just racially but also along class lines. People from all kinds of backgrounds gathered together to share a good time in a safe space.
The blocked-off street was lined with stalls, food vendors and bars, as well as service providers like Health4Men and WeTheBrave, who offered sexual health advice and on the spot HIV testing.
Without a doubt, the event was an expensive one for some; who had to pay for transport to and from the venue and hefty prices for drinks. But, despite this, people still came in their numbers.
The revellers were entertained into the night by a host of drag performers and DJs; topped off with a spirited set by the headline band GoodLuck.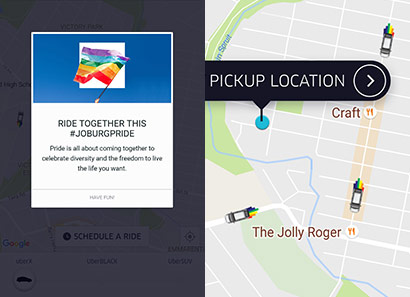 A first for Johannesburg Pride was Uber's public support for the event, with a pro diversity message and rainbow flag popping up when using the service on the day. The graphics of cars displayed on the app were also followed by little rainbow streaks; a smile-inducing touch.
Where the event was weak was its lack of substance. There was little visible emphasis on addressing some of the pressing issues facing the community, such as ongoing discrimination and hate crimes. There was also no attempt to harness our unique and influential space within Africa.
The short parade was a soulless affair. Pockets of people took part in the stretched out procession that lacked spirit or purpose. There were no placards, signs, or chants calling for equal rights or demanding an end to abuses against LGBT people. There were no floats, no music and no focus; just people walking without direction around two city blocks.
Organisers said that with this edition of Pride their aim was to celebrate in the wake of a difficult year, with events such as the Orlando massacre and a host of local hate crimes. And this approach seemed to resonate with the participants.
Perhaps life is tough enough on a daily basis and we don't want to be reminded at Pride that we are often victims of an unequal society?
Despite the calls from activists, this may be what the majority in our community really want from Johannesburg Pride: a rare opportunity to get together en masse; to share a social space that allows for free self expression and briefly blurs our divisive boundaries.
In that, Johannesburg Pride 2016 delivered. But could it do more? Should we aspire to more? Most definitely.