Watch: Trailer for I Am Michael, James Franco's new gay movie, is out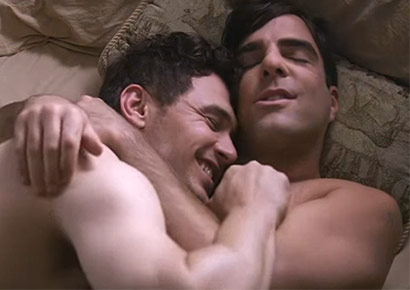 A provocative gay-themed film starring James Franco and Zachary Quinto finally has a trailer – and it looks fascinating!
I Am Michael is based on the true story of Michael Glatze (Franco), a high-profile gay rights activist who ended up becoming a "straight" anti-gay pastor.
The film will no-doubt get people talking due to its exploration of the "conversion" to heterosexuality by Glatze, who founded a magazine for young gay men.
After a health scare he turned to Christianity and in 2005 completely renounced his homosexuality, becoming a fundamentalist religious crusader against the gay community which he used to champion.
I Am Michael first premiered on the film festival circuit almost two years ago but is only now set to reach a wider audience.
The film comes out in the US at the end of January, but no date for a South African release has yet been announced. Watch the trailer below.