Football chief urges gay players to come out as a group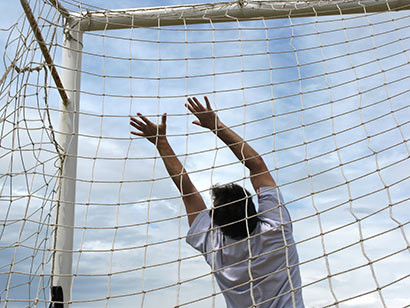 The head of England's Football Association (FA) says that closeted gay football players should consider coming out at the same time.
There are currently no openly gay professional football players in the UK, although FA chairman Greg Clarke said that he had recently met with 15 gay sportspeople, including footballers, to discuss the issue.
"I've been asking the gay community, 'How can we provide more support and orchestrate it so that people get the right level of support if people want to be open about their sexuality?'" he told The Times.
"I put the message out there that if a number of top-level pros want to come out, why don't we synchronise it? So one person doesn't have to come out on their own," Clarke said.
"The Premier League, the Football League and the FA could do it at the start of the season."
Last year, Clarke was criticised by some for appearing to support the idea of gay players remaining in the closet.
He told MPs in October: "There are a very small minority of people who hurl vile abuse at people who they perceive are different. If I was a gay man, why would I expose myself to that?"
According to the results of a BBC Radio 5 Live Homophobia in Sports survey of more than 4,000 people released around the same time, 82% of fans said they would be comfortable if their favourite sports club signed a new player who was gay.