John Kerry in historic apology for anti-gay discrimination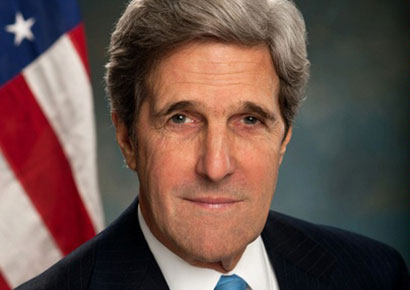 Outgoing US Secretary of State John Kerry has issued a formal apology for his department's past discrimination against diplomats and officials based on their sexual orientation.
The US state department is responsible for implementing foreign policy and the appointment of diplomats and ambassadors across the world. In the 1950s and 1960s especially, LGBTI employees were targeted, harassed, and fired in what became known as the "Lavender Scare".
In a statement on Monday, Kerry said that in the past few years his department had worked to ensure that LGBTI officials have the same protections overseas as families of other officials. He also noted that in 2015, he appointed the first ever Special Envoy for the Human Rights of LGBTI Persons.
Kerry said, however, that this was not always the case. "In the past – as far back as the 1940s, but continuing for decades – the Department of State was among many public and private employers that discriminated against employees and job applicants on the basis of perceived sexual orientation, forcing some employees to resign or refusing to hire certain applicants in the first place."
He added that, "These actions were wrong then, just as they would be wrong today."
Kerry went on to say: "On behalf of the Department, I apologise to those who were impacted by the practices of the past and reaffirm the Department's steadfast commitment to diversity and inclusion for all our employees, including members of the LGBTI community."
The Human Rights Campaign (HRC) praised Kerry for his apology. "Although it is not possible to undo the damage that was done decades ago, Secretary Kerry's apology sets the right tone for the State Department as it enters a new and uncertain time in our country under a new administration," said HRC Government Affairs Director David Stacy.
During the 1950s and 1960s, federal and state governments investigated and fired thousands of employees who were suspected of being gay or lesbian, claiming that they were "security risks" who were vulnerable to Soviet blackmail. The so-called "Lavender Scare" was a particularly dark period for LGBTQ Americans. Those who admitted to being LGBTQ were often harassed and pressured to reveal others, leading to a witch hunt that lasted for years.
There are concerns about how the incoming Trump administration will affect the State Department's support for LGBTI equality around the globe in recent years and if it will retain the position of the Special Envoy for the Human Rights of LGBTI Persons.