Britney Spears, Lady Gaga, Alicia Keys & other celebs denounce Texas anti-trans bills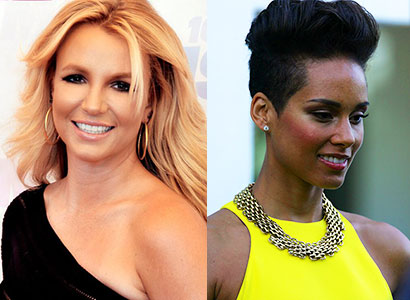 A host of entertainers have backed a campaign opposing two discriminatory bills that will target transgender people in Texas.
More than 140 stars signed an open letter calling on politicians in the US state to oppose bill SB 6 and bill HB 1362 and to speak out against LGBTQ hate.
Ariana Grande, Lady Gaga, Janelle Monae, Gloria Steinem, Alicia Keys, Jennifer Lawrence, Sia, Troye Sivan, Whoopi Goldberg, Julianne Moore, Laverne Cox, Tegan and Sara, Amy Poehler, Britney Spears, Kesha, Padma Lakshmi and Zoe Kravitz are just a few of the signatories opposing the bills.
SB 6, which is similar to the controversial HB 2 in North Carolina, bans local governments from enacting non-discrimination measures that protect transgender people, or from requiring companies with city contracts from having similar protections. It also restricts restroom and locker room access for transgender people in government buildings, public schools and universities.
HB 1362 targets transgender Texans, particularly students, by preventing any state or local government agency from passing or enforcing gender-identity inclusive public accommodation laws or policies in public schools or private businesses.
"The public outcry by musicians and influencers against upcoming anti-LGBTQ bills in Texas should have lawmakers taking note," said Sarah Kate Ellis, GLAAD President & CEO. "By adding their voices to the chorus of fair-minded people calling for equality, these artists are using their platforms to speak out and send the resounding message that discrimination is not an American value."
The letter reads, in part: "Transgender and gender non-conforming young people are already subjected to bullying and harassment. Can you imagine the message these bills send to children – the message of "that child is unwelcome, that child is dangerous?
"Transgender and gender non-conforming young people also already face higher rates of family rejection and homelessness, mental health issues and suicidality, and they already are more likely to be denied work and housing. How much more can you punish them for living honestly and openly?"
The campaign, titled "The creative community against anti-LGBTQ legislation in Texas," was initiated by GLAAD, Equality Texas and The Ally Coalition.
Earlier, the National Football League (NFL) warned Texas that it would not allow the state to again host the Super Bowl if it passed the bills.
"We want all fans to feel welcomed at our events and NFL policies prohibit discrimination based on age, gender, race, religion, sexual orientation, or any other improper standard," said NFL spokesperson Brian McCarthy.
"If a proposal that is discriminatory or inconsistent with our values were to become law there, that would certainly be a factor considered when thinking about awarding future events."
Celebrities are increasingly playing a role in speaking out against discriminatory laws in the US. To protest North Carolina's own anti-LGBT law, artists such as Nick Jonas, Demi Lovato, Bruce Springsteen, Bryan Adams and Pearl Jam cancelled their shows in that state.