Scared parents plead with Trump to protect their trans kids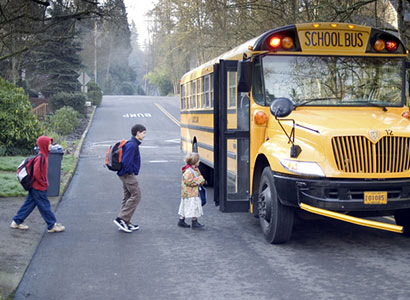 Almost 800 parents have pleaded with President Trump to uphold their transgender children's rights at school.
Their call was in response to a decision by the Department of Justice to no longer fight a national injunction issued by a federal court to suspend a previous Obama administration order that stopped federally funded schools from discriminating against tran students.
Last week's announcement was made within 48 hours of Trump's conservative, anti-LGBT appointee, Jeff Sessions, starting his job as the new US Attorney General; the head of the Department of Justice.
In an open letter, the parents said they were "heartbroken and scared" when they heard the news that the department would no longer support the Obama administration's attempt to protect transgender students.
"The decision by your administration to undermine our legal progress is mean-spirited and potentially threatens the wellbeing of our beloved children," wrote the parents.
They noted that, "75 percent of transgender young people report feeling unsafe in school," adding that, "One study found that more than fifty percent of transgender youth have attempted to commit suicide at least once in their lifetime."
The letter reads further: "Like all parents, all we want is for our children to be healthy, safe, and loved. No young person should wake up in the morning fearful of the school day ahead.
"When this guidance was issued last year, it provided our families – and other families like our own across the country – with the knowledge and security that our government was determined to protect our children from bullying and discrimination. Please do not take that away from us."