Beauty and the Beast gay character leads to calls for bans and boycotts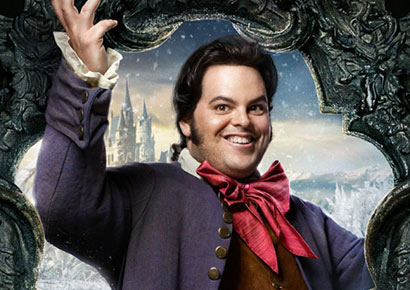 Reports that the live action remake of Beauty and the Beast will highlight a gay character has been met with outrage by Russian lawmakers.
Last week, director Bill Condon revealed that the upcoming film will make it more obvious that the minor character of LeFou (Josh Gad) is in love with the antagonist, Gaston (Luke Evans).
Condon also promised that the movie would include a "nice, exclusively gay moment". The news made headlines around the world and was not well received in Russia, where so called "gay propaganda" targeting minors is illegal.
Notoriously homophobic MP Vitaly Milonov immediately wrote to culture minister Vladimir Medinsky, calling for the film's release later this month to be cancelled.
"In this situation, society cannot look on silently at what movie distributors are offering under the guise of a children's tale – the obvious, barefaced, unscrupulous propaganda of sin and perverted sexual relations," said Milonov.
In 2014, Milonov demanded that Apple CEO Tim Cook be banned from the country after the business leader came out as gay. In 2015, he called for Facebook to be blocked in Russia after the site introduced a feature allowing users to layer a rainbow over their profile pictures to show support for LGBT Pride.
Medinsky told the BBC that once a copy of Beauty and the Beast and its distribution documents had been received by the ministry, "we will consider it according to the law".
Anger over the film is not restricted to Russia, however. American evangelist Franklin Graham has urged Christians to boycott the movie.
"They're trying to push the LGBT agenda into the hearts and minds of your children–watch out!" he warned on social media. "Disney has the right to make their cartoons, it's a free country. But as Christians we also have the right not to support their company. I hope Christians everywhere will say no to Disney."
An Alabama drive-in in the US has also announced that it will not screen the film, accusing Disney of trying to "force their views on us". The Henagar Drive-In's owner, Lanita Price, wrote on the venue's Facebook page that, "we all make choices and I am making mine".
Meanwhile, Gad, who voiced the character of LeFou, said he wished that the "gay moment" could have been left as a surprise for audiences. He explained that all he aimed to do was to expand on the animated character; "giving him dimension, making him human."