Congrats! RuPaul reveals he's tied the knot (Watch)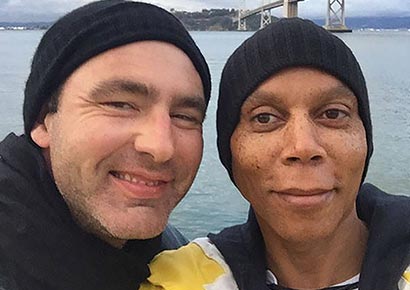 Iconic drag superstar RuPaul has surprised the world by casually revealing that he recently married his partner of 23 years.
The star announced the news on the Hollywood Today show after he was asked by co-host Ross Matthews if he and long-time boyfriend Georges LeBar would ever tie the knot.
"You know, I don't think I've said this on television before… We are married," he told the shocked hosts. He confirmed that they got married in January on their 23rd anniversary.
"I met him on the dance floor at Limelight [nightclub] in 1994 on his birthday. So we got married on his birthday on the anniversary of when we met."
He explained, however: "We never wanted to do it. We were looking into it really for tax breaks and financial things."
RuPaul's husband is a rancher in Wyoming. "He doesn't care about show business at all," said the entertainer. "He couldn't care less. He has a 60,000 acre ranch. When I go there I dress up in Western wear and nobody cares."
The revelation comes ahead of the premiere of the upcoming ninth season of RuPaul's Drag Race later this month.
After the interview, RuPaul posted on Twitter: "Thank you all for the love and kindness. 'I cry not for myself, but for those who never felt the joy we felt' – I Hear A Symphony, The Supremes."
Born in 1960 as RuPaul Andre Charles in San Diego, California, RuPaul made his first appearance on public access television doing an androgynous dance routine in 1982 and then began his climb to global domination. RuPaul has since become the world's best known drag superstar.
Watch the interview below.