Woolies apologises for mocking of gay man in store. But is it enough?
Woolworths has apologised for an incident in which a gay man was humiliated for being effeminate at one of its Johannesburg stores on Monday night.
According to marketing executive Rico Zaaiman, while shopping at a Strubens Valley Woolies branch, a man believed to be a staff member mocked him by "pretending to walk like a woman and pretending to carry a handbag".
He says that another individual, who he also believed to be an employee, laughed along with his colleague's antics. When Zaaiman, who self identifies as "a very effeminate gay person", complained, some customers also laughed at him. The incident, he said, left him feeling humiliated and insulted.
On Wednesday, Woolworths told Mambaonline that it regretted what had happened. "Firstly, we would like to apologise profusely to the customer. We have been in ongoing contact with him since we were first made aware of the incident and deeply regret the upset it has caused him," said a spokesperson for the company.
She also insisted that Woolworths' policy on diversity is clear: "We will not tolerate any discrimination towards our customers on the basis of race, gender, sexuality or creed. We respect and celebrate the diversity of our customers and our country."
The spokesperson added that the company "will conduct a thorough and appropriate investigation to resolve the matter".
Woolworths did not answer Mambaonline's question as to whether its employees undergo diversity sensitisation training, including how to appropriately serve LGBTIQ clients.
The company also did not address claims that the staff members implicated may actually be employed by another company that is contracted to offer a coffee shop service in the store.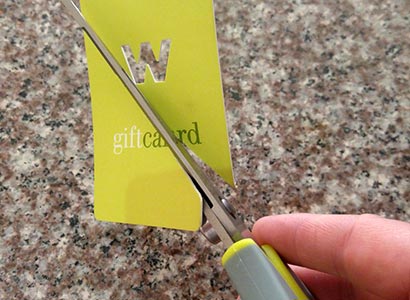 Some members of the LGBTIQ community have threatened to boycott Woolworths if the company does not adequately address the incident. One member of the public, Jaco du Preez, posted a picture of a Woolworths gift card being cut up on Twitter. He wrote: "If #Woolworths turns a blind eye to #discrimination I will not support them."
Zaaiman said that he is grateful that Woolworths appears to be taking the incident seriously, but he remains upset.
"The experience has left a bitter taste, and being brand loyal as I am, I felt deeply betrayed by Woolworths." He noted that even if the staff member involved was not employed directly by the company, he was dressed as a Woolies employee and "he represented the brand".
"I am so grateful and humbled by the support from both my friends and the community as a whole. I will eventually get over myself but I just need time to process this and then move on," said Zaaiman.
If #Woolworths turns a blind eye to #discrimination I will not support them. #OutAndProud @Mambaonline @WOOLWORTHS_SA pic.twitter.com/wfi599yry0

— Jaco du Preez (@Buglish) March 16, 2017