YouTube accused of censoring LGBTQ videos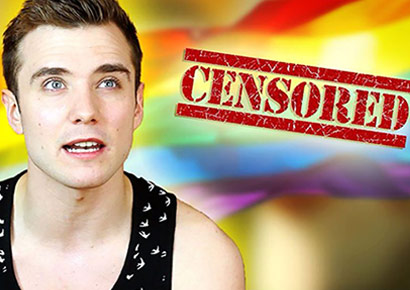 YouTube has been accused of restricting a wide range of LGBTQ themed videos because they are considered too sensitive for young people.
Vloggers have expressed their anger after they discovered that some videos that address LGBTQ sexuality, including sex education topics, are blocked by the site as "potentially inappropriate" material.
The "family friendly" feature is not new, but it's broad effects only came to the attention of a number of LGBTQ content creators recently. According to British YouTuber Calum McSwiggan, it appears that "any videos that focus on sexuality or gender" are simply not visible if a viewer has the "restricted mode" active.
According to YouTube, its restricted mode "hides videos that may contain inappropriate content flagged by users and other signals. No filter is 100% accurate, but it should help you avoid most inappropriate content."
Viewers may choose this setting to block explicit content but may not be aware that YouTube appears to believe that a wide range of youth-friendly LGBTQ content falls within this category. (The setting is visible at the bottom of viewers' YouTube pages.)
American Tyler Oakley, who has more than eight million subscribers, tweeted that some of his videos have been affected, including a clip titled "8 Black LGBTQ+ Trailblazers Who Inspire Me".
All of McSwiggan's videos, except for one, "disappear" from his YouTube page under restricted mode, he said. He acknowledged that some do include bad language or adult themes and that they should likely be restricted for very young people, but McSwiggan insisted that others that feature "LGBT+ themes that are completely suitable for anyone of any age" have also been affected.
He offered as an example a video about the importance of gay Pride: "Somehow that is deemed not suitable for children." McSwiggan further claimed that while LGBTQ sex education videos are blocked, similar heterosexual videos are mot.
Vblogger Rowan Ellis, who offers content with a "feminist and queer perspective," said that around 40 of her videos were restricted by YouTube. While the site claims that the restricted mode aims to protect children and families, "how is it effecting LGBT content?" asked Ellis. "Who is protecting queer and trans youth?"
She claimed that bisexual YouTuber, Neon Fiona, had her content dealing with having a girlfriend blocked, but not content about having a boyfriend.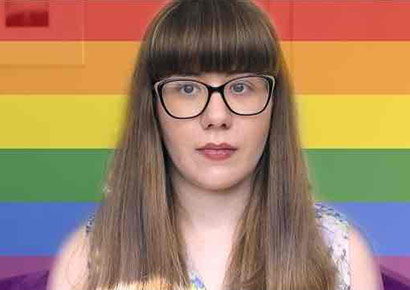 "No one is really sure how it's working, but we know that it has some kind of targeted effect for LGBT individuals," said Ellis. She blamed the censorship on the "sexualisation of queer and trans people" which "makes us seem inappropriate".
In a statement, YouTube said:"We are so proud to represent LGBTQ+ voices on our platform – they are a key part of what YouTube is all about."
It then went on to reiterate that the intention of restricted mode "is to filter out mature content for the tiny subset of users who want a more limited experience". YouTube said that while LGBTQ+ videos are available in Restricted Mode, "videos that discuss more sensitive issues may not be".
It failed to explain, however, why the setting is apparently not applied equally across hetrosexual and LGBTQ content and why some videos that do not contain mature content are still restricted. The site added: "We regret any confusion this has caused and are looking into your concerns."