London DJ Paul Heron on bringing his 'dirty, sexy, fun' Therapy to Jozi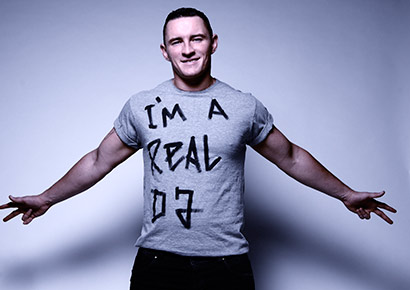 Born a Scot but now firmly a Londoner, international DJ Paul Heron is the headliner at Therapy's Limited Session queer party at And Club in Johannesburg on Wednesday, 26 April. (The next day, appropriately enough, is Freedom Day.)
Paul's name has become synonymous with quality deep, dirty, pumping, funky, tribal and uplifting progressive house.
Living by the musical mantra of 'dirty, sexy, fun', his talents have secured him residencies at London's finest clubs and gigs at some of the world's hottest parties and festivals.
A graduate of the London College of Fashion, Paul has played at events for 'haute couture' labels such as Dior and designed catwalk soundscapes for many of the world's leading fashion brands.
Currently resident at Brut London and La Demence in Bussels, Paul talked to Mambaonline about the state of international gay clubbing, his best body part and whether you're ever too old for the dance floor.
Is it true that you got married in South Africa back in 2012?
I did indeed, I fell madly in love with a South African photographer in London whilst he was over studying, was devastated when he had to go back home and flew to SA to marry him and try and sort out the trauma that is British immigration!
Your Facebook profile says you're single now…
Unfortunately, it wasn't to be and ended in a blaze of flames! But, hey, if you don't try you will never know what could have been, eh? That's my philosophy on that one… I would rather have given it a go and found out it was the wrong thing to do than spend life thinking, "what if?"
So tell us about what kind of guy will catch your eye?
I don't really have a type but I'm looking for someone honest, nice, smart, creative. And mentally stable is always a bonus!
What are you most looking forward to when you return to SA?
Some goddamn sunshine! Although London is heating up at the moment… finally!
How is the post-Brexit London clubbing scene doing?
I think London is having a little renaissance, lots of new clubs popping up! And I think madness like Brexit and Trump sure as hell make me wanna go out and have a stiff drink and forget what fucked times we're going through at the moment!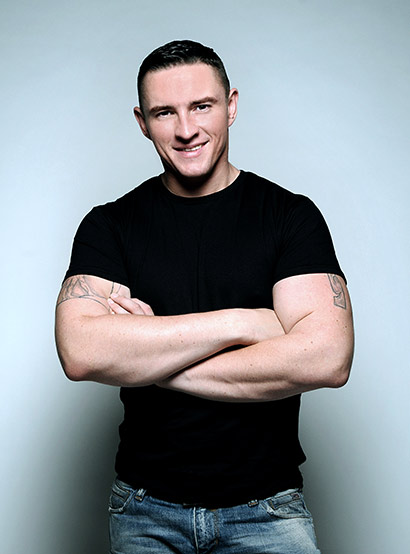 Is gay clubbing still big over there, or are the gay kids choosing to hang out in mixed / straight clubs?
I think gay clubbing will always have its place but I also like going to big straight mixed events, to hear producers I love… I think it's great we can go to gay clubs out of choice as opposed to out of necessity these days!
They say you should get off the dance floor once you're over 30. Do you agree?
Hell, no, I don't agree! I'm 35 so that would rule me right out! Dance music is a part of who I am and I sure as hell have no intention of hanging up my headphones and hiding in my potting shed just yet!
Where is the hottest clubbing spot in the world right now?
London has some great spots; the Printworks are doing some epic parties. Berlin is one of my favorite places for a mad music weekend and Ibiza will always hold a really special place in my heart.
What and where would be your dream gig?
I'm all about playing outdoors in nature, sunshine, sunsets and kick ass music you can't beat it… got my heart set on playing at Burning Man!
What kind of music do you listen to in your spare time?
So eclectic: Nina Simone, Bowie, London Grammar, Prince, Skunk Anansie, Oasis, Gladys Knight and the Pips, Jamiroquai, Bob Dylan, Rodriguez, The XX, Everything But the Girl, Massive Attack… I could go on forever!
Most of us gay boys have a fave diva. Is a DJ like Paul Heron too cool for that or do you have one?
Winehouse and Whitney all the way!
How has your sound evolved over the years and how would you describe it now?
For sure I started out very disco house… It's evolved a lot but I still like to play appropriately for the vibe of the event as I always have a broad spectrum of music with me. My core sound is a much more chunky, sexy tech house.
What kind of set can we expect from you at Therapy?
Some big filthy beats, fresh from London town!
When you're not getting the dancefloor pumping, how do you like to spend your weekend?
I do love a boozy Sunday lunch with friends after all the madness! A bucket of Bloody Mary on a Sunday and I'm a happy man!
You've played for celebs like Elton John, Grace Jones and Jake Shears. Do you have one dirty, juicy detail or story to tell us?
[Laughs] I'm sure I probably have a few but I'm not the kind of boy who would tell their naughty stories… not without you getting me drunk first anyway!
If you had to give your fans a name, what would that be? Gaga's got her Little Monsters, Mariah Carey's got her Lambs…
Well I'm Scottish and I have quite a few crazy mates so I'd probably have to appropriate the Scottish football term "The barmy army"… Heron's barmy army!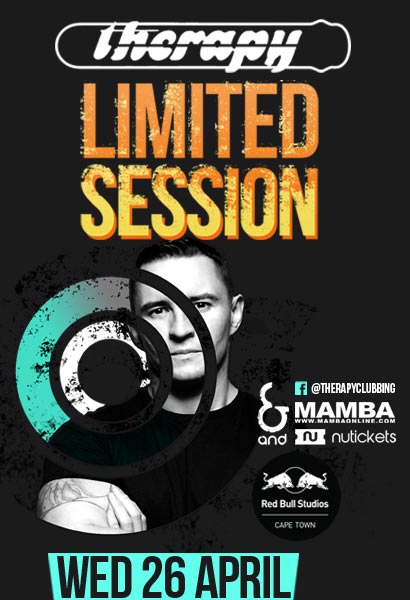 We're celebrating Freedom Day on the 27th of April here in South Africa. What does freedom mean to you?
I'm a gay man, I have some have transgender friends, friends from all over the world who have grown up in so many crazy political situations… I am eternally grateful to have grown up somewhere where I have had the freedom to be myself and express myself as I choose. It's the most basic human right and the current leaning to the far right is shocking to me. We need to fight to preserve everyone's individual freedoms!
You once said your best qualities were your cock and your open-mindedness. Is that still true, or have you developed any new ones?
[Laughs] I stand by that statement! My musical knowledge comes in quite handy also.
Where to next after Joburg?
Over the next few months I'm in Monaco, Berlin, Infinita for Brut at World Pride in Madrid and playing at the final Secret Garden Party [in England]… One of my favorite ever festivals!
Tell us something about yourself we'd never guess in a million years?
I'm becoming a proper keen gardener! I spend hours listening to new music pottering around in my garden… It's my little Zen place; all Buddhas and blooms! So rock and roll!
Get your tickets here to catch the internationally acclaimed DJ Paul Heron on 26 April at Therapy's Limited Session party!
Therapy presents LIMITED SESSION
(Brought to you by Red Bull Studio and Mambaonline.com)
Date: Wednesday 26 April (Thursday is a public holiday)
Venue: AND Nightclub, 39a Gwi Gwi Mrwebi Street, Newtown, Johannesburg (next to Carfax)
Time: 9PM – 4AM
Tickets: R 120 (limited; jump the queue) from Nutickets / R 150 at the door on the night
Right of admission reserved
No under 18s
No Attitudes – Therapy is an LGBTI event and maintains an open-minded party policy, which shows respect for all partygoers, no matter gender, sexual orientation, race or culture.
Peace Love Unity Respect
AND nightclub has a strict "no cameras and phones" policy; phone usage is allowed, but not on the dance floor – "phones off, party on!"
DJ Line-Up:
Paul Alex
Stuart Hillary
Paul Heron
Alex Kidd