Exxon, BP and Shell must stand against gay persecution in Chechnya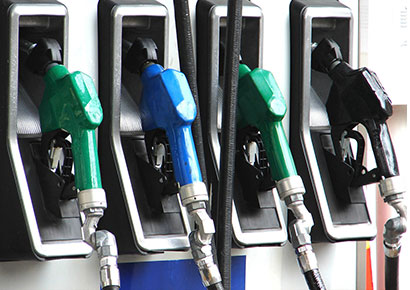 Activists are calling for oil multinationals British Petroleum, Exxon Mobil and Royal Dutch Shell to take a stand against the kidnapping, detention, torture and murder of gay men in Chechnya.
According to OutRight Action International, all three companies have considerable investment and partnerships with state-owned oil and gas companies in Russia, with ventures worth hundreds of billions of dollars. (Chechnya is a semi-autonomous Russian republic.)
"This is one of the worst homophobic campaigns the world has ever seen," said Jessica Stern, Executive Director of OutRight.
"If Russia will not listen to other governments or even the United Nations, it is time to see if we can get money to talk in a language that they will listen to. The arrests and torture of perceived gay men has to end and those involved must be held to account."
Over the past two weeks hundreds of gay men or those perceived to be gay have been systematically rounded up by Chechen authorities and placed in what is now being referred to as concentration camps. Three men are believed to have been killed.
While multiple independent sources have confirmed the existence of unofficial prisons, Chechen authorities continue to deny these allegations and President Vladimir Putin continues to ignore these serious crimes.
Diplomatic voices and government officials from the United States, the European Union, the United Kingdom, Germany and others have demanded a halt to the arrests and an investigation into the abuse.
United Nations Special Rapporteurs also issued an urgent appeal to the Russian authorities. However, said Outright, diplomacy is proving to be ineffective in pressuring Chechen leader Ramzan Kadyrov or Putin from putting a stop to the atrocities.
It noted that Exxon, BP, and Shell all have policies in place that protect LGBTIQ employees against harassment and discrimination and believes these values should be extended to their business dealings with Russia.
"The capture, detention, and torture of men perceived to be gay in Chechnya is a grotesque human rights violation on a prolific scale. Exxon, BP, and Shell should use the leverage they have on Russia and use any means possible to urge Russian authorities to immediately end these horrific persecutions. This goes beyond business interests; it is a matter of life and death."
OutRight has launched a petition encouraging the public to join them in requesting the companies to take action to stop the targeting of gay men in Chechnya.