PLUS, Africa's first LGBTI business network, has been launched
Africa's first organisation that will promote the interests of LGBTI owned businesses and LGBTI entrepreneurs and employees was launched in Johannesburg on Wednesday night.
Named PLUS, the network is a groundbreaking initiative of The Other Foundation, which advances equality and freedom in southern Africa, with a focus on sexual orientation and gender identity.
PLUS aims not only to empower LGBTI people to become more active within the business sector but also to address homophobia and discrimination in the workplace.
The network was launched after a year-long consultative process that involved meetings hosted around the country. Plans for the initiative were first announced at the International Gay & Lesbian Travel Association (IGLTA) Annual Convention in Cape Town in April last year.
Wednesday's function was held on the International Day Against Homophobia and Transphobia at the offices of global law firm Norton Rose Fulbright in Sandton. It was attended by LGBTI business leaders, business owners and activists, and hosted by television journalist Bongani Bingwa.
The guests were welcomed with a video message from Bonang Mohale, the Chairman of Shell South Africa, who argued that transformation in South Africa cannot exclude LGBTI individuals. "The LGBTI community has borne the brunt of [historical] exclusion," said Mohale, pointing out that many members of the community are also female and black.
"Not only do [the LGBTI community] bear the brunt, but we use religion to exclude them, we use tradition to exclude them, we use our Africanness to exclude them," he added. "Imagine if we use all our people and resources; male and female, black and white, straight and not so straight… to bear fruit in abundance," Mohale said.
Zini Godden, Interim Chairperson of PLUS, noted that the launch came in the wake of yet another rape and murder of a black lesbian woman; 27-year-old Lerato Tambai Moloi in Soweto. "This is a sad indictment of a country that has emerged from a deep rooted history of people's fundamental rights being trampled on."
She explained that the "lack of access to economic opportunity remains a real threat to the quality of life of the LGBTI community in South Africa and in the broader southern Africa".
Godden said that PLUS aims to promote the economic inclusion of LGBTI people "because there is a lot of evidence that economic empowerment contributes significantly to social inclusion".
"It is a catalyst for shifting social inclusion and shifting negative attitudes and practices towards LGBTI person in the workplace, in our homes and in business in general."
Constitutional Court Justice Edwin Cameron, the guest speaker at the launch, highlighted the reality that LGBTI liberation cannot be separated from issues such as race, gender and class.
"Our country requires us, as people who are committed to justice for ourselves, for lesbians and for intersex people and for transsexuals and for homosexuals, to understand that this commitment requires us to look wider inside our country to fulfil our constitutional promise of human dignity and equality for all," said Cameron.
PLUS will provide numerous benefits to its members, such as accrediting and promoting LGBTI suppliers, business networking, access to business opportunities, and development, training and mentoring. It will also lobby for LGBTI inclusion in supply chains and will support and link LGBTI workplace employee groups.
"In South Africa, LGBTI people have begun organising themselves into employee affinity groups, so as to stand up for, and claim their rights. In the same space, there are also flourishing, small LGBTI businesses, and a growing desire by the business sector to tap into LGBTI markets," commented Neville Gabriel, CEO of the Other Foundation.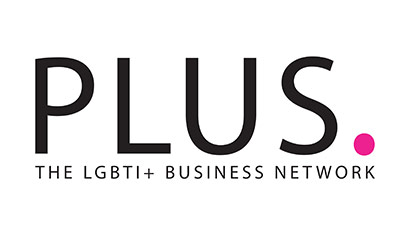 "We are pleased to be in collaboration with affinity groups at leading companies, such as Anglo-American, EY, Norton Rose Fulbright, and Shell, amongst others," added Shekeshe Mokgosi, the Other Foundation's Public Engagement Manager.
"The establishment and success of these affinity groups demonstrates that corporates can reform their policies to make their supply chains more diverse, and their human resources policies more inclusive, while still making good business sense," said Mokgosi.
For more information about PLUS contact Mokgosi on smokgosi@theotherfoundation.org.