CT Theatre: Absolutely Fabulously DRAG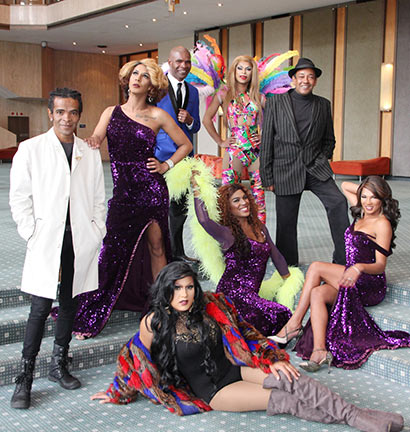 Cape Town has a scintillating drag tradition that dates back to the Thirties, especially in vibrant District Six.
Today the pageants, the parties, the hair dressing salons and the fabulous drag queen shows still flourish across the city. However, they're often hosted in out of the way clubs, catering to a select few who know where to find them.
The Absolutely Fabulous Drag Show endeavours to put the crème de la crème of drag on centre stage at the Artscape Theatre Centre on Friday 4 and Saturday 5 August.
With fine feathers preened, false eyelashes fluttering and sequins glittering, the fiercely feminine/masculine are gathering to celebrate the world of "lip sync", ambiguous seduction and gender identification.
The enigmatic and hilarious Soli Philander delves into his own wardrobe to reveal the rich tapestry of the sometimes outrageous characters from way back when.
Top class, drag divas Vida Fantabisher, SA's Got Talent 2016 runner-up Manila von Teez, as well as Kat Gilardi, Tiara Skye Harwood and Angel Lalamore of gay cabaret 3D trio fame, will showcase present-day glory.
Camillo Lombard maintains a strict tempo while Basil Appollis stitches it all together and cracks the whip as director.
The show is part of the Artscape Women Humanity Arts Festival 2017, which runs from Wednesday 2 to Saturday 12 August.
Tickets for the festival's productions are available from Computicket or Artscape Dial-A-Seat on 021 421 7695. Discounts are available for students, seniors and block bookings. Visit www.artscape.co.za for more information about the festival.
Absolutely Fabulously DRAG
Dates: Friday 4 and Saturday 5 August
Time: 20:00
Venue: Artscape Theatre
Tickets: Computicket