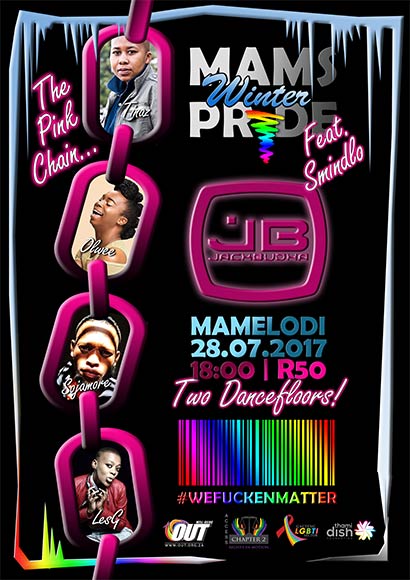 Enjoy a fun-filled evening out with the like-minded at the annual Mams Winter Pride event on Friday 28 July.
It's happening at Jackbudha in Mamelodi (Corner Tsweu & Mashaba Street), which boasts two dancefloors.
Entertainment is courtesy of the Pink Chain DJs: Tinaz, Olwee, Sojamore and LesG. Also featuring a performance by Smindlo.
It kicks off at 6pm and entry is R50 at the door.