Here are the 13 Mr Gay World Southern Africa 2017 finalists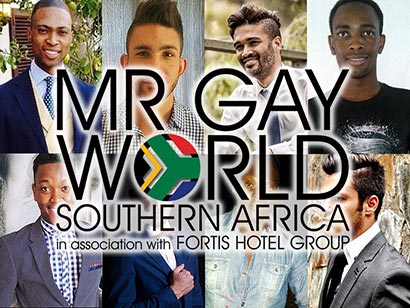 Thirteen finalists have been shortlisted for the inaugural Mr Gay World Southern Africa 2017 contest; one of whom will take part in Mr Gay World 2018.
Twelve of the delegates were selected from entries received from the public while a 13th is Mr Gay Mardi Gras, Juan Pinnick. He was crowned at the annual Pink Loerie Mardi Gras and Arts Festival earlier this year, giving him automatic entry into the national contest.
Now that the finalists have been chosen, the next step will be for them to make a short video introducing themselves. Each delegate will also be expected to run a campaign for the benefit of the community.
While seven finalists are from Gauteng, the rest hail from as far afield as Cape Town, Bloemfontein and Durban. They will make their way to Pretoria in September where they will spend a week at various Fortis Hotels in Pretoria and Rustenburg.
During this period, they will face a panel of judges who will have the task of getting to know and assess the delegates. They will be interviewed and will be judged on their participation in various activities as well as the success of their community campaigns.
A public vote and final judging at a glitzy crowning ceremony on 23 September will also be taken into account. The winner will walk away with prizes worth more than R 20,000 and represent Southern Africa at the Mr Gay World event next year, at a time and country yet to be announced.
The finals of Mr Gay World Southern Africa will be held at the Atterbury Theatre in Pretoria on 23 September. Tickets will be on sale soon.
Meet the 13 finalists below.