Jamaicans in shock as fashion designer & 'face of Pride' is murdered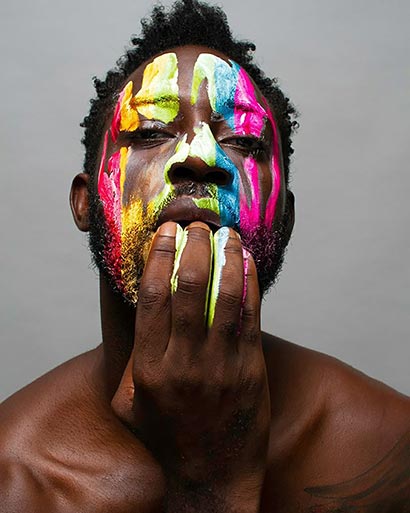 Proudly gay Jamaican fashion designer, video director and activist Dexter Pottinger has been brutally murdered in his home.
Pottinger, 34, used his profile to publicly speak out for the rights of the LGBTQ community when he became the face of Jamaica Pride Week in 2016.
His body was found with multiple stab wounds in his bedroom on Thursday in St Andrew, outside of Kingston.
The Independent reported that neighbours had heard screams in the early hours of Wednesday morning but failed to call the police.
Jamaica's Minister of Culture, Gender, Entertainment and Sport, Olivia Grange expressed her "deepest regrets and condolences" at the news.
She praised Pottinger for his "significant contribution to the development of the Jamaican fashion industry".
Grange added: "I consider Dexter to have been an exceptional artist, his designs were works of art. Dexter styled many of our popular entertainers and helped to set the style trend in dancehall."
Speaking about representing the LGBTQ community for Pride in 2016, Pottinger said: "I hope that my participation will show members of J-FLAG [the Jamaica Forum of Lesbians, All-Sexuals and Gays] that it is okay to come out in an atmosphere where there is no violence, realise that it's your time to be part of the change—not just for the week but permanently as a part of the community."
He continued: "It was hard for me as a youngster, but now my mother understands me more and my dad is cool. My siblings are also cool with me and my brother works with me."
Pottinger's death was met with shock and disbelief by activists and other members of the LGBTQ community.
In a post on Facebook, J-FLAG remembered the artist for his "strength and bravery", adding, "You lived your truth and inspired others in the process."
According to local media, a suspect had been taken into custody in connection with the murder.
Jamaica has a reputation of being one of the world's most homophobic countries and those found guilty of gay sex can be jailed for up to ten years.