Nigeria gay crackdown | 70 arrested for planning "homosexual party"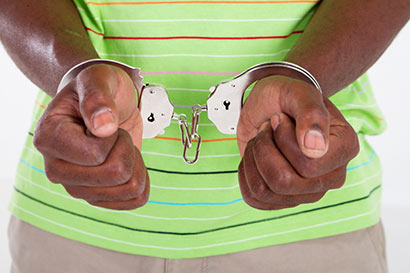 Following the recent arrest of 40 men accused of homosexuality in Nigeria, up to 70 more individuals have been apprehended by religious police in the north of the country.
Reports state that between 52 and 70 accused, primarily minors, were arrested in Kano State for allegedly "planning homosexual frivolities amidst the Eid-il-Mubarak festivities".
The Herald said that the Kano State Hisbah Corps, which is responsible for the enforcement of Islamic Sharia law, claimed that the youths were "planning a homosexual party which is against the doctrines and teachings of Islam which the Corps pledged to uphold".
Those arrested could theoretically be executed if found guilty of homosexuality. Kano is one of twelve northern states in Nigeria that operate under Sharia law, which allows homosexuality to be punished with death by stoning. This is, however, rarely enforced.
Gay sex is also illegal under federal law, with penalties including 14 years in prison. The Same-Sex Marriage (Prohibition) Act, enacted in 2014, outlaws gay marriage and any kind of same-sex relationship with 14 years' imprisonment.
The law also punishes establishing, supporting and participating in gay organisations and clubs as well as public displays of same-sex affection with 10 years in prison.
The arrests are among a spate of recent mass crackdowns on people suspected of being gay. In July around 40 individuals were arrested on a raid on a hotel in the state of Lagos. Nigerian LGBT activist Bisi Alimi stated that the gathering was an HIV testing and awareness event.
In April, police arrested 54 people on charges of attending a party, allegedly celebrating a same-sex marriage, in a raid on a motel in the city of Zaria, in the northern state of Kaduna.