Cape Town's Pride Shelter calls for new board members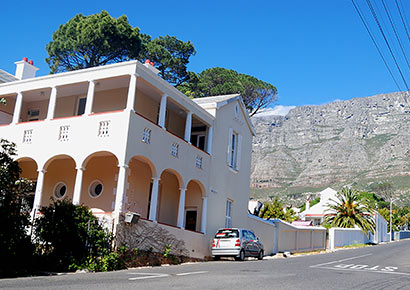 Africa's only shelter for LGBTI+ people needs individuals to serve on its board to help continue a legacy of invaluable support to the community.
The Pride Shelter Trust, a grassroots community-based NPO based in Oranjezicht in Cape Town, is calling on potential new board members representing the LGBTI+ community to submit their applications by Friday, 13 October.
The shelter is a crisis and trauma centre providing short-term residential accommodation and psycho-social support to LGBTI+ persons experiencing difficulties in their lives.
The organisation that runs the shelter was formed in 2006, while the shelter itself has been in operation for the past six years.
It has to date aided and accommodated over 700 individuals. Rooted in a human-rights-based approach, the centre strives to promote dignity, self-respect and a sense of personal empowerment across the LGBTI+ spectrum.
"As an NGO, we rely heavily on individuals with a vast and significant knowledge base to serve on the board," says Ian McMahon, Chairman of The Pride Shelter Trust.
"At present, we are particularly looking for persons that can truly represent every kind of individual who belongs within the LGBTI+ community – from all cultural backgrounds, gender identities, sexes, races and sexual orientations. We seriously urge those who feel they can contribute in a significant way to submit their applications as soon as possible."
Members who serve on the board of directors do not receive any financial reward for doing so. Interested individuals can submit their applications (CV and motivation) by emailing ajmassyn@gmail.com. For more information, visit www.pridesheltertrust.com.