Gallery: Model Tyrone Nell stuns in new underwear label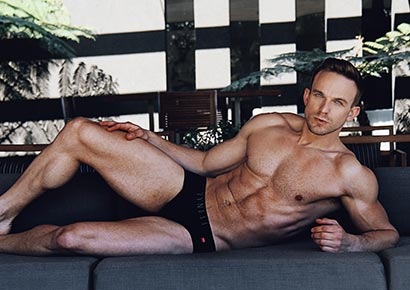 Gorgeous Cape Town based model, digital strategist and entrepreneur Tyrone Nell has launched his own exclusive male underwear brand.
Not only is he the brains behind the range, but he's also the face (and body) of the TYNELL promotional campaign.
The proudly gay Tyrone told Mambaonline that his love for fashion, passion for brand building and entrepreneurial drive were the motivations behind starting the label.
"Underwear has always been a wardrobe staple," he said, but today "styles have evolved and men have become more conscious of their fashion choices."
"Fit. Feel. Freedom" is the ethos behind the underwear, which is made from a soft blend of cotton and spandex, "giving you support and stretch".
Only 300 pairs of TYNELL Limited Edition underwear have been released as part of the first range. Each pair is handmade from specially selected fabrics and is available through the online store.
Check out the range (and Tyrone) in the flesh below.