Watch: International doccie celebrates Jozi's queer culture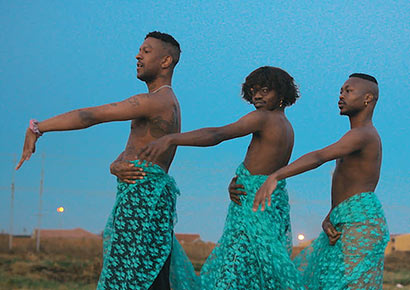 A documentary exploring the unique queer creative scene and talent in Johannesburg is making waves around the world.
Titled Out of This World, the film was produced for contemporary culture platform i-D and directed by Matt Lambert.
American LGBTQ activist, musician and performance artist Mykki Blanco presents the documentary, which features a number of the city's young performers and creatives who are challenging conventions around sexuality and gender.
According to i-D, Out of this World is "more than an exploration of South Africa's queer scene; it's an immersive appreciation of young queer artists in Jo'burg, the country's largest city" and is set "against a backdrop of South Africa's serious inequalities of gender, race, and wealth".
The publication writes: "Host, musician Mykki Blanco meets with a diverse group of  performers and creators, explores the aesthetically and sexually free spaces they have carved out for themselves, and discovers how their queerness parlays into their creativity and vice versa."
Among those featured are artists Umilio and FAKA, designer Rich Mnisi, model Luke van der Burg, artist Laura Skollie (aka Lady Skollie) and Bradley and Nkulsey.
There will be a Johannesburg screening Out of this World at Glory in Melville on Thursday, 12 October at 7:30pm. Entrance is free.
You can also watch the full film below.