Frank Ocean wins gay slur lawsuit filed by his father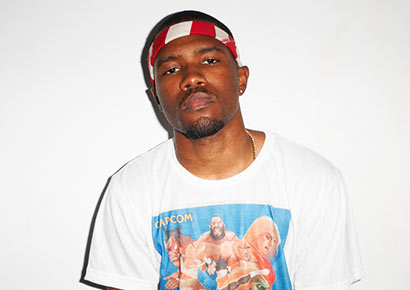 A court has dismissed a libel lawsuit filed by Frank Ocean's father against his son, who accused him of using a gay slur.
Earlier this year, Ocean's father, Calvin Cooksey, sued him for $14.5 million over the R&B artist's claim that he heard him use an anti-LGBT slur as a young boy.
Ocean made the assertion in a June 2016 blog post about the Orlando massacre that addressed the hate faced by LGBT people.
The musician wrote: "I was six years old when I heard my dad call our transgender waitress a faggot as he dragged me out a neighbourhood diner saying we wouldn't be served because she was dirty."
He added: "That was the last afternoon I saw my father and the first time I heard that word, I think, although it wouldn't shock me if it wasn't."
Cooksey denied the incident took place and dragged his son to court for defamation, calling him a "scam artist". He told Rolling Stone: "Frank is 'us[ing] his father as an instrument for personal connection in order to sell records. I have never discriminated against anyone transgender or heterosexual or homosexual."
An LA judge, however, was not convinced and ruled on Tuesday that Cooksey had failed to prove the defamation.
"It was a sad case, but we are glad that it ended in Frank's favour and that it is over," Ocean's attorney told TMZ.
In 2012, Ocean caused a sensation in the macho hip-hop world when he came out by posting a letter online revealing that he'd had a love affair with another a man.
Last year, the 29-year-old Grammy-winning star's Blonde (or Blond, as it's also referred to) album hit the number one spot on the British and American charts.