Was this pop singer tortured to death in Chechnya's gay purge?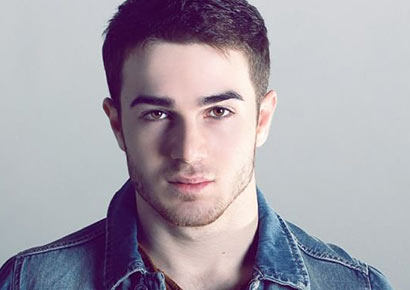 It's been claimed that missing pop singer Zelimkhan Bakaev was tortured and killed during Chechnya's anti-gay crackdown.
The Chechen-born Bakaev, 26, had been living and working in Moscow. He was last seen on 8 August in Grozny, the Chechen capital, when he returned home to attend his sister's wedding.
According to the Russian media, a few days later his mother received mysterious text messages stating that he was well and going abroad, before his phone was switched off. Other than this, nothing else has been heard from him.
Bakaev's Instagram account has been closed and there has been no activity on his Twitter account. His mother has reported him missing to the authorities.
Rumours have abounded as to his fate, with concerns that he was caught up in the wave of arrests, torture and reported murders of gay men in Chechnya.
Last week, Igor Kocketkov from the Russian LGBT Network told journalists at a press conference that the group's sources supported these fears.
"At the end of August, we received confirmation of our earlier presumption that [Bakaev] was detained by Chechen authorities due to suspicion of homosexuality," he said.
NewNowNext has now reported that it's been told by local activists that the singer was in fact tortured to death. The activists said: "He arrived in Grozny and was picked up by police within three hours. Within ten hours he was murdered."
Since February, dozens of men "accused" of being gay have been rounded up, detained in secret facilities, tortured and in some cases killed in Chechnya, a semi-antonymous Russian republic. There have also been claims that the families of some victims were urged by the authorities to murder their LGBT relatives in so called "honour killings".
The only victim to thus far have publicly come forward is 30-year-old Maxim Lapunov. He recounted being beaten with sticks, with a plastic bag over his head, over a period of 12 days. He said he could hear the "screams and groans" of others in the police station and that new victims were brought in on a daily basis.
Chechen dictator Ramzan Kadyrov has been accused of personally supporting the anti-gay campaign, which he has denied has taken place. The Russian federal authorities promised to investigate the reports but no information has been released about any progress.