Miss Gay RSA pageant denies whopping R10,000 entry fee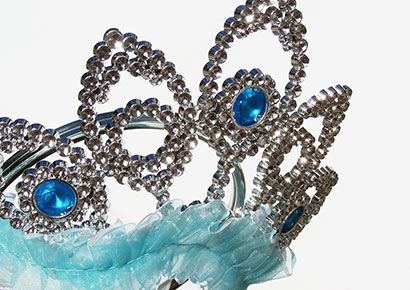 A new national LGBT pageant has denied claims it has demanded a massive R10,000 payment for finalists to take part in the event.
Miss Gay RSA, which is set to take place for the first time on 3 December at Carnival City in Johannesburg, is billed as a "pageant for transgender women / drag queens within the LGBTQI Community."
The organisers say the event "is aimed at inspiring and empowering the trans-women by giving them a hopeful platform to demonstrate how both; inward beauty, and physical appearance are equally as important as leadership and confidence."
The pageant was founded by Ira Pillay, described in a press release as: "An award winning Humanitarian (Sunrise Woman Award 2016) and Fag-hag – heterosexual woman which has a strong understanding, support and empathy towards the LGBTQI Community."
Pillay, who lives in Nelspruit, says she has also been a finalist, semi-finalist or winner herself in a number of pageants, including Mrs United Nations SA 2015, Mrs South Africa 2015, Mrs Mpumalanga 2016, Mrs Lowveld 2016, Mrs Africa and Mrs Africa Universal SA 2017.
Last week, Mambaonline received messages expressing alarm about claims that Miss Gay RSA requires its finalists to pay R10,000 as a participation fee. (Other LGBT pageants in South Africa that we contacted said they required entry fees of between R300 and R600.)
One concerned member of the community, who asked not be named, said many would-be contestants come from backgrounds with limited resources. They expressed concern that the contestants could place themselves in financial difficulties by entering the contest. Questions were also asked as to why the owners of a pageant are effectively expecting the contestants to fund the event.
In response to our questions, the Miss Gay RSA organisers denied that the large sum of cash was a requirement to enter.
"There is no entry fee as such. We requested a R500.00 administration fee and all the potential participants from which [we] received the administration fee were invited to an interview," they said in an email.
They further insisted that the reported R10,000 was not a requirement and was rather an optional "good will" activity to help raise money. "As this is NOT AN ENTRY FEE, all of the finalists are taking part in the Grand Finale irrespective," they said.
The organisers explained that this fundraising aims "to test the initiatives of the participants to be creative with what they have and to be in touch with the communities around them" and argued that other high profile national pageants like Mrs South Africa and Mr South Africa "all have fundraising requirements".
According to a source, however, the finalists were in fact told that the R10,000 was a mandatory requirement to take part in the contest. A copy of the finalists' contract seen by Mambaonline states: "You will be expected to raise a minimum amount of R10000 deposit it on the following banking details… [sic]"
It continues: "You are more than welcome to deposit more than the required amount and bring in sponsors for the grand finale as your effort will be taken into recognition by the pageant."
In addition, according to the contract, finalists are expected to provide three outfits for the finale and their own transportation to the venue.
While the R500 amount is "to cover basic administration costs", the organisers did not explain in their email to us what the R10,000 or other additional monies raised by the finalists will be used for.
As for what the winner can expect to take home on 3 December, Mambaonline was told that this is still to be confirmed as "it all depends on the sponsors that we are trying to get onboard."
When asked how the organisers would respond to claims that they might be seen to be exploiting members of the LGBTQ community, Miss Gay RSA replied: "It is time that South Africans wake up and smell the coffee. If something is for free, no sacrificing [is] needed and there for no satisfaction will be forthcoming by participate.
"After all, if a potential Participant feels uncomfortable with this arrangement then they do have the freedom of choice not to participate. If I think [an] AMG Mercedes is too expensive – I have the freedom of choice not to buy it."
Unsurprisingly, Mambaonline understands that most of the six finalists have thus far struggled to raise the R10,000 alleged to be the participation fee.