Church of England tackles LGBT bullying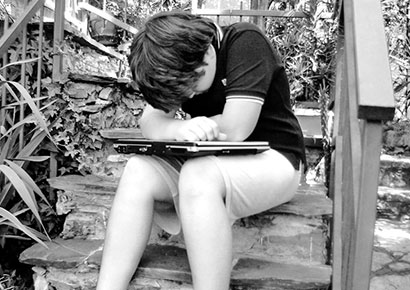 The Church of England has published new guidelines to combat homophobic, biphobic and transphobic bullying at its 4,700 schools.
The church said in a statement that this was to prevent pupils "from having their self-worth diminished or their ability to achieve impeded by being bullied because of their perceived or actual sexual orientation or gender identity".
The report recommends that policies on reporting anti-LGBT incidents be accessible and that staff should be trained on recognising bullying.
"All bullying, including homophobic, biphobic and transphobic bullying causes profound damage, leading to higher levels of mental health disorders, self-harm, depression and suicide," said the Archbishop of Canterbury, Justin Welby.
"Central to Christian theology is the truth that every single one of us is made in the image of God. Every one of us is loved unconditionally by God.
"This guidance helps schools to offer the Christian message of love, joy and celebration of our humanity without exception or exclusion," said Welby.
The advice is an update on Valuing All God's Children, a guidance published in 2014 which tackled homophobic behaviour. The update now also includes biphobic and transphobic abuse.
Chief Education Officer for the Church of England, Nigel Genders, said: "Providing an education to our 1 million children that will enable them to live life in all its fullness is a big responsibility.
"This practical and thoughtful advice is packed with templates and a comprehensive selection of resources for schools, teachers, families and young people. I hope that it will make a difference to our school communities and individual pupils too."
The report acknowledges that it is likely that not all will agree on issues to do with human sexuality, marriage or gender identity. It goes on to say that: "However, there needs to be a faithful and loving commitment to remain in relationship with the other and honour the dignity of their humanity without 'back turning', dismissing the other person, or claiming superiority."
LGBT rights group Stonewall noted that nearly half of LGBT pupils in the UK are bullied, and welcomed "this clear signal from [the Church of England] that this must never be tolerated".