Estate agent fired over homophobic pub attack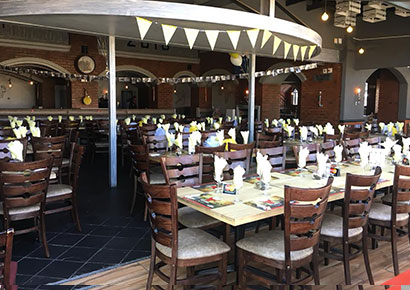 The Rawson Property Group says it has fired the estate agent behind an alleged homophobic brawl at a pub in Johannesburg.
Friday's incident is reported to have seen the man verbally attacking two diners, at one point telling one of them to, "Sit down you gay prick".
The company claims the diners then approached the table where the Rawson agent was seated, and the verbal altercation ended violently when the two diners were pushed to the floor.
In a statement, Rawson claimed that the agent's son, who is not employed by Rawson, was also involved in the clash at the Picanha steak house and pub in Northriding.
The company said it instituted disciplinary action against the agent which "led to the termination of the agent's employment with Rawson."
It also reported the incident to the governing body of the Estate Agency Affairs Board, who have the right to institute further sanctions against him.
Tony Clarke, MD of the Rawson Property Group, said that while its investigation had shown "that homophobia wasn't at the heart of this altercation," the fact remained, "that a Rawson staff member did not conduct himself in the way Rawson policy demands and has embarrassed both himself and our brand."
He added: "We take responsibility for this incident and we apologise to everyone that witnessed this incident and to the community at large."
Clarke said the North Riding Rawson Franchise, at whose anniversary function the incident took place, was not involved in the incident in any way.
The incident took place after most of the franchise's staff had left the restaurant. The now-fired agent and his son, who had joined the celebration, remained in the restaurant and were later responsible for the incident.
Clarke said he had offered the diners who were attacked support and assistance in taking the matter further, however they had declined.
If you witnessed the incident or know the alleged victims, please contact us on info@mambaonline.com.