Gay adult star reject awards nominations over racism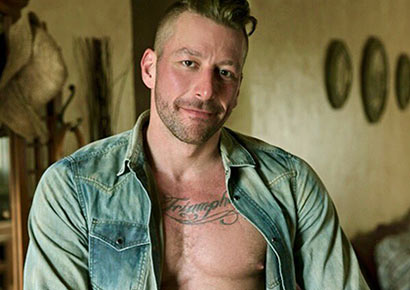 American gay adult film actor Hugh Hunter has rejected his GayVN Awards nominations, citing entrenched racism in the industry.
Hunter was recently nominated for three awards in the categories of Best Bear Scene, Fan Awards – Favourite Daddy and Best Fetish Scene.
In a letter posted on Twitter on Saturday, Hunter wrote: "…I am respectfully declining my nominations in all categories…"
He stated that, "The gay porn industry has always been a place of veiled racism and bigotry," and that the GayVN nominations "make this racism and bigotry more blatant".
Hunter pointed out that black, Latin and Asian performers had been excluded from leading categories such as Best Actor and Best Supporting Actor, which have a whopping 15 nominees each.
Instead, he said, these performers had been primarily relegated to a category named "Best Ethnic Scene".
"GayVN has chosen to segregate these models and create a category unto themselves," Hunter continued.
"Why? Why were these scenes just not included in the best scene category? Why would a gay porn company choose to separate minority groups into their own race at an event that is supposed to celebrate the gay industry in its entirety?" he asked.
"Why would this category be created in 2017 when the political climate is thick with racial divide? Why would they call it ethnic? Who uses the term ethnic?"
He called on members of the industry and fans to not support the awards and to "stand up against the systematic racism and bigotry in the industry".
Hunter added: "For so many we are the educators of sexuality. Let's be the best educators we can be."
Until 2011, the GayVN Awards were presented annually to performers and producers for their work in the industry. The latest nominations represent a return for the awards, which are set to be presented next year.
The GayVN awards have not commented on Hunter's letter or call for a boycott.
The @gayvn awards announce nominations including a BEST ETHNIC SCENE category for black, Latin, and Asian models. Meanwhile none are nominated as best actor or supporting actor.

My response, "…I am respectfully declining my nominations in all categories…"

Full letter here. pic.twitter.com/CQPxZFRuZ6

— Hugh Hunter (@theHughHunter) November 25, 2017