Fury as Anglican priest calls for prayers for Prince George to be gay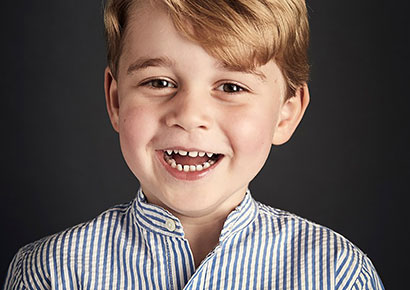 A call by a senior Scottish Episcopal Church minister for LGBTQ rights supporters to pray that Prince George turns out to be gay has been described as a "curse".
The Very Rev Kelvin Holdsworth, head of St Mary's Cathedral in Glasgow, suggested that if the young prince came out, this could finally make the Church of England more inclusive.
Writing on his blog he offered up a number of ways in which he believes that LGBTQ inclusion will be won in the church. He concluded his post with one final controversial idea.
"…they do in England have another unique option, which is to pray in the privacy of their hearts (or in public if they dare) for the Lord to bless Prince George with a love, when he grows up, of a fine young gentleman," Holdsworth said.
He stated that a gay "royal wedding might sort things out remarkably easily though we might have to wait 25 years for that to happen. Who knows whether that might be sooner than things might work out by other means?"
Four year-old Prince George of Cambridge is the son of Prince William and and Catherine, Duchess of Cambridge. He is third in line of succession to the British throne.
Although Holdsworth wrote his blog some time ago, the comments have now been widely reported, sparking outrage. Gavin Ashenden, a former Chaplain to the Queen and missionary bishop in the Christian Episcopal Church, accused the cleric of proposing an "unkind and destabilising prayer".
He told Christian Today: 'To pray for Prince George to grow up in that way, particularly when part of the expectation is he will inherit is to produce a biological heir with a woman he loves, is to pray in a way that would disable and undermine his constitutional and personal role."
Ashenden further described prayers for the boy to be gay as being "the theological equivalent of the curse of the wicked fairy in one of the fairy tales. It is un-Christian as well as being anti-constitutional."
The Scottish Episcopal Church, which is part of the Anglican Communion, voted in June to allow same-sex couples to marriage in church. This is in direct conflict with the Church of England, which heads up the Anglican Communion.
The Church of England has refused to recognise same-sex marriage, in large part out of fear of causing further divisions within the Anglican Communion. Conservative Anglicans, largely from Africa, have threatened to walk out of the global body over further LGBTI inclusion.