Indonesia | Relief as Constitutional Court rejects bid to make gay sex illegal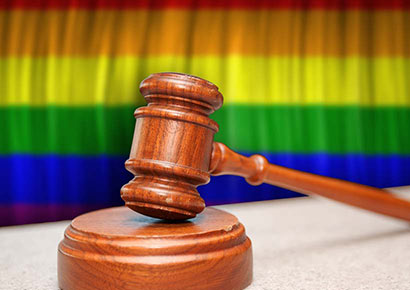 Indonesia's LGBTIQ community has narrowly avoided further oppression after an attempt to make gay sex illegal narrowly failed in the country's Constitutional Court.
On Thursday, the court ruled by a slim margin – five to four justices – to reject a petition that would criminalise homosexuality and premarital sex with a penalty of five years in prison.
The petition was filed by a group of conservative academics who asked the court to expand the definition of 'Zina', an Islamic legal term referring to unlawful sexual intercourse in the Criminal Code, to include homosexuality and premarital sex.
The court rebuffed the application, not specifically on the basis of its merits, or lack thereof, but because it decided that the matter is one for parliament to consider, not the courts.
Justice Maria Farida noted that petitions filed to the court are "meant to protect someone's rights from being limited" and not to create limitations on rights.
The decision was highly significant in a country, traditionally known for its moderation, that has been grappling with growing radicalisation and religious extremism.
LGBTIQ rights group Arus Pelangi said in a statement that the ruling was a "victory" in the battle "to advance Indonesia's democratic values".
Alarmingly, there are reports that some lawmakers are planning to take the fight to criminalise homosexuality to parliament next year.
Arus Pelangi called on Indonesians to resist "radicalisation that only serves the political interest of a few greedy individuals that would further segregate us as a society that has always valued diversity".
While homosexuality is not currently illegal in Indonesia, the LGBTIQ community has come under increasing fire over the last two years. This has included censorship, harassment and arrests, abuse and intimidation by religious groups as well as homophobic condemnations and inflammatory statements by officials.
There have been at least five raids targeting LGBTIQ people in private spaces in 2017, despite a pledge by Indonesian President Joko "Jokowi" Widodo in October last year that "there should be no discrimination" against LGBTIQ people.
In one of the most high profile cases, unidentified vigilantes forcibly entered an apartment in Aceh province in March and took two men in their twenties to the police for allegedly having same-sex relations. Two months later, authorities publicly flogged the men.