Lewis Hamilton apologises for shaming dress-wearing nephew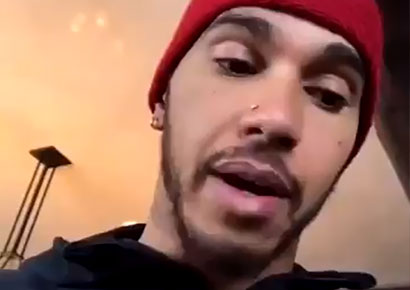 Is he the worst celebrity uncle of 2017? Formula One World Champion Lewis Hamilton has shouted at his young nephew for wearing a dress in front of millions of people.
In a Christmas Day video posted on Instagram, the British racing driver says to the camera: "I'm so sad right now." He then shows the happy young boy wearing a purple and pink dress and waving a wand.
An emoji of a monkey covering its eyes appears on the screen throughout the clip. "Look at my nephew," says Hamilton, before asking the child, "Why are you wearing a princess dress? Is this what you got for Christmas?"
His nephew nods excitedly, and the 32-year-old asks again, "Why did you ask for a princess dress for Christmas?"
He then shouts at the youngster: "Boys don't wear princess dresses!" The child responds by covering his ears, just before the clip ends.
Hamilton was quickly lambasted on social media, not only for his potentially damaging behaviour towards the boy but also for thinking it would be appropriate or funny to share the moment with his 5.2 million followers.
Openly gay Australian former bobsledder tweeted in response to the clip: "The attitude of @LewisHamilton towards his nephew for wearing a 'princess dress' is a clear indication of why many LGBT athletes don't feel comfortable coming out."
Hamilton was also criticised by Imraan Sathar, from the anti-abuse group Stay Brave UK. He said: "I feel sorry for @LewisHamilton – what a vile upbringing and awful people surrounding him since that made him think that was an appropriate thing to say to a child who was just living their best life. Strip him of that MBE. @MercedesAMG your brand is tarnished."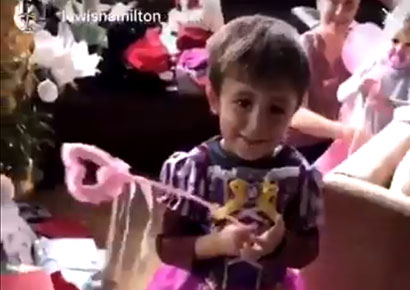 In the wake of the backlash, the four-time Formula One World Champion removed the video and apologised; suddenly singing a very different tune.
"Yesterday I was playing around with my nephew and realised that my words were inappropriate so I removed the post. I meant no harm and did not mean to offend anyone at all. I love that my nephew feels free to express himself as we all should," Hamilton wrote.
"My deepest apologies for my behaviour as I realise it is really not acceptable for anyone, no matter where you are from, to marginalise or stereotype anyone.
"I have always been in support of anyone living their life exactly how they wish and I hope I can be forgiven for this lapse in judgement," he said.
Oh dear Lewis. You've just opened a can of worms… pic.twitter.com/fpsiNeOZrd

— Nabeela (@JustNabz) December 25, 2017