Walmart sued over workplace transgender discrimination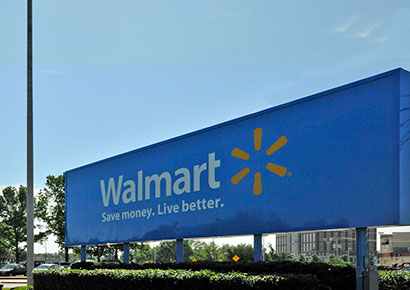 A transgender woman is suing Walmart, the world's largest company by revenue, after she was allegedly discriminated against and abused because of her gender identity.
The lawsuit was filed by the Transgender Legal Defense and Education Fund (TLDEF) against Sam's East, Inc. and Wal-Mart Associates, Inc. on behalf of Charlene Bost.
Bost claims that she faced workplace discrimination at a Sam's Club store, which is owned by a subsidiary of Walmart, in Kannapolis, North Carolina.
"Despite excelling at my job, Sam's Club treated me with cruelty and disrespect, simply for being a woman," said Bost. "I am bringing this lawsuit because transgender people must have the same opportunities to work hard, earn a living and contribute to our communities, free from bias. No one should ever be confronted with the prejudice I experienced on the job."
According to the suit, Bost endured bias, retaliation and a hostile work environment in her position as a Member Service Supervisor from 2011 until her firing in 2015.
She says that after she transitioned, co-workers and supervisors began discriminating against her because of her sex. She was repeatedly subjected to a barrage of hostilities, was wrongfully disciplined and repeatedly called by the wrong name and pronouns. This included her allegedly being dubbed a "f****t" and being treated as a "freak" by her fellow employees.
In August the United States Equal Employment Opportunity Commission (EEOC) found evidence that Bost was subjected to discrimination and a hostile work environment because of her sex and determined this violated Title VII of the Civil Rights Act of 1964.
"The EEOC put its weight behind this case and our federal lawsuit is the next step on the road to justice for Ms. Bost," said TLDEF Executive Director Jillian Weiss.
"This case makes clear that workplace discrimination against transgender individuals violates the law and will not be tolerated. It also sends a strong message to Walmart and its subsidiaries that good corporate policy alone will not suffice. It must be backed by strong enforcement mechanisms that reach the shop floor."
"We stand with TLDEF and our fellow North Carolinian, Ms. Bost, in their pursuit of this discrimination case," said Ames Simmons, Director of Transgender Policy for Equality North Carolina. "Mistreating trans employees is illegal and unacceptable. Sam's Club must be held accountable."
Last month, Walmart lost its ranking on the Human Rights Campaign's annual Corporate Equality Index, despite the company's trans-inclusive corporate policies. This was due to two LGBT employee discrimination complaints, including Bost's case. The Arkansas-based multinational had previously received a 100 percent score on the index.
In a statement, Walmart denied the allegations of discrimination against Bost and insisted that, "her termination was for performance reasons".
Walmart owns around 370 stores in South Africa under brands such as Game, Makro and Builders Warehouse.