Was age controversy behind 'Call Me By Your Name' Golden Globes snub?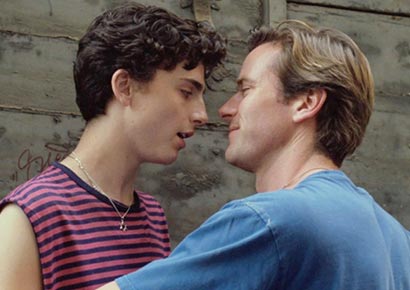 Despite multiple major nominations, the past year's most beautiful and touching gay love story has failed to win any Golden Globes.
Based on André Aciman's novel, Call Me by Your Name is a haunting love story and coming of age film about a 17-year-old youth named Elio, played by Timothée Chalamet. He falls for Oliver (Armie Hammer), a 24-year-old American academic, visiting Italy for the summer.
The sensual film, which is set in the 1980s, has received widespread acclaim for its direction and the two stars' stunning performances. But it has also generated considerable controversy due to the age difference between the characters.
It was rightly nominated by the Golden Globes for Best supporting actor in a motion picture – drama (Hammer); Best actor – drama (22-year-old Chalamet); and Best film – drama.
Call Me by Your Name, however, disappointingly did not win in any of these categories at the star-studded awards ceremony in Beverly Hills on Sunday night.
It's quite possible that the age furore around the film could have put off the 90 or so international journalists who chose the winners.
In September, Hammer feuded on Twitter with fellow actor James Woods after the latter suggested that the film was promoting paedophilia. Woods also said it was helping to "quietly chip away the last barriers of decency…"
Hammer tweeted back that Woods had himself dated very young women in real life. "Didn't you date a 19 year old when you were 60…….?" he asked.
Hammer also pointed out that the age of consent in many parts of the world (including Italy, where the film is set) is 16.
Call Me by Your Name's failure at the Globes does not bode well for its chances at the Oscars, whose voters tend to prefer less controversial fare as winners. (The nominees will be announced on 23 January.)
Call Me By Your Name will be released in South Africa on 23 February, 2018.