Saudi Arabia | Several arrested after 'gay wedding' video goes viral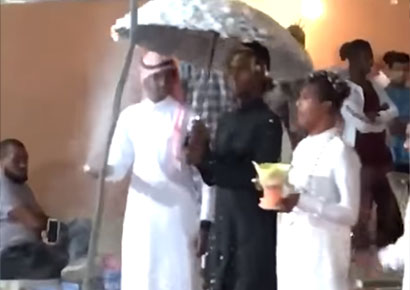 Video footage that's said to depict a gay wedding in Saudi Arabia has led to public outrage and a crackdown by the authorities.
A series of low quality cell phone clips posted on social media appear to show two individuals walking down an aisle accompanied by music and sprays of confetti.
Reportedly filmed recently near the holy city of Mecca, the video went viral in the conservative Muslim nation, sparking condemnation and debate around same-sex marriage.
According to police, people attending an outdoor event or festival "were surprised when a few young men entered the place and tried to perform a 'gay wedding scene'".
It remains unclear if the 'wedding' was meant to commemorate a real union or was intended as a performance or prank of some kind.
Either way, the authorities have taken the matter very seriously and arrested a number of people.
The police said in a statement: "After the cross dresser and other people involved in the incident were identified, they were all arrested and their case will now be referred to the prosecution."
According to al-Marsd, a local official, Ali bin Youssef al-Sharif, warned citizens to "adhere to the principles of religion, good morals and virtuous values".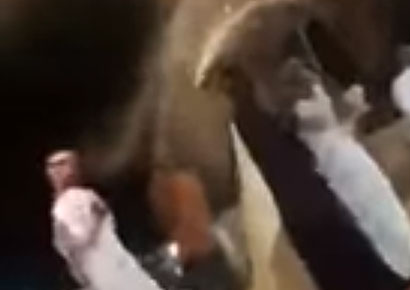 In April last year, Human Rights Watch reported the arrest of a group of Pakistani transgender women in Saudi Arabia. There were claims that one of those detained was tortured and killed by officers while in custody.
Homosexuality is outlawed in all Gulf Cooperation Countries which include Bahrain, Oman, Qatar, Saudi Arabia and the United Arab Emirates.
Saudi Arabia is one of five nations in the world that have been known to actually execute gay people. It also has a reputation for actively prosecuting those accused of homosexuality and 'cross-dressing'.
Most commonly those found guilty are punished with imprisonment, lashings and banishment. These sentences are based largely on the whim of Islamic judges and clerics hearing individual cases.