First study to look at HIV among South African transgender women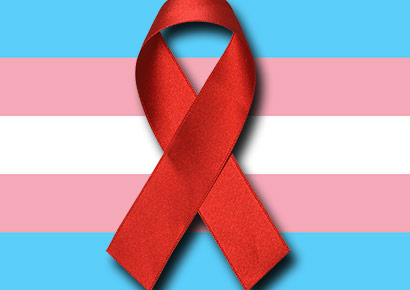 The Human Sciences Research Council (HSRC) has launched the first ever South African integrated survey on HIV among transgender women.
Global statistics show that transgender women are nearly 49 times more likely to be infected with HIV than other adults of reproductive age. Despite this, there is currently very little information in South Africa about the specific HIV vulnerabilities of transgender women.
HIV prevalence amongst transgender women also remains undocumented and as a result transgender women remain underserved.
The survey will commence later this month and will be conducted in the Cape Town metropolitan area; the Johannesburg metropolitan area; and the Buffalo City Metro. It aims to survey 300 transgender women in each of the study sites with a total sample of 900 respondents.
In addition, respondents will also have access to HIV antibody testing (to test for HIV prevalence), antiretroviral testing, HIV viral load testing (to test the level of HIV in the body), screening for TB and testing for sexually transmitted infections (STIs).
Transgender rights group S.H.E (Social, Health and Empowerment Feminist Collective of Transgender Women of Africa) threw its weight behind the research.
"The transgender community is very pleased to be part of, and support, this study because we know it gives us a voice," commented the organisation's Coordinator, Leigh Ann van der Merwe. "For too long our reality as transgender women has been invisible to society and we are thrilled that we will now be seen, and heard, through the work of the HSRC funded by the CDC South Africa."
The study was initiated and is supported by the United States Centers for Disease Control and Prevention (CDC), with funding from the President's Emergency Plan for AIDS Relief (PEPFAR).
"Through this study, we hope to contribute towards a deeper understanding of how HIV is affecting the transgender women population in South Africa," said the HSRC's Deputy CEO: Research, Professor Leickness Simbayi.
"Transgender women have often been neglected in South Africa's response to HIV." continued Professor Simbayi. "This study is therefore an important first step in ensuring that transgender women have a voice – both in terms of how HIV affects transgender women but equally about what can be done to help transgender women to protect themselves."
Helen Savva, CDC SA's Key Populations Lead emphasised the importance of the research if public health messages and interventions in reducing HIV and AIDS are to be effective.
"Significant resources are invested globally in fighting HIV and AIDS. However, the effectiveness of public health programmes will be determined by their relevance to key populations," said Savva.
Steve Letsike, SANAC co-chair and Founding Director of Access Chapter 2 (AC2), noted that, "South Africa is one of very few countries in the world with a particular HIV plan to support its LGBTIQ."
Letsike added: "The community has many challenges with which to deal, including socio-economic and politics realities, least of which is the daily marginalisation and stigma we face.
"This survey builds on the knowledge and evidence that will result in programming and serving everyone regardless of their gender identity and expression or even sexual orientation. It is about putting people first."
The study goes towards South Africa's commitment to the UNAIDS global target to ensure that by 2020, 90% of all people living with HIV will know their HIV status, 90% of all people with diagnosed HIV infection will receive sustained antiretroviral therapy and 90% of all people receiving antiretroviral therapy will have viral suppression.