Khayelitsha: Queer Feminist Film Festival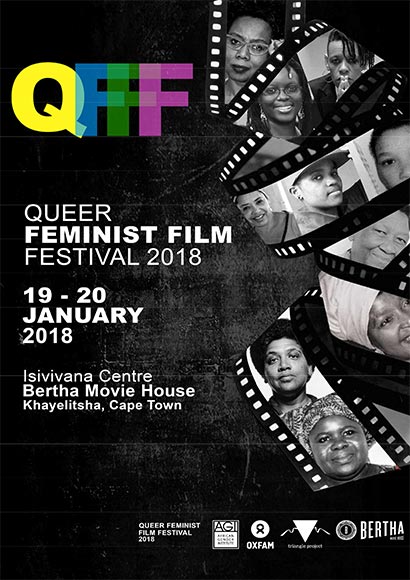 The 2018 Queer Feminist Film Festival (QFFF) will be held at the Bertha Movie House in Khayelitsha on 19 and 20 January.
The festival is a collaborative event by the Bertha Movie House, African Gender Institute, Triangle Project and OXFAM South Africa.
The QFFF is described as "a space of reflection, celebration and honoring queer and feminist activists who have made strides around movement building and Queer/ Feminist organising".
In addition to screening films that speak to queer feminism, panel discussions around the films will also take place.
The seven documentaries that are set to be screened include films about Winnie Mandela (Winnie); South African gay rights activist Simon Nkoli (Simon and I); singer Brenda Fassie (Not a Bad Girl); and Cleo, an openly transgender woman  in Uganda (Pearl of Africa). For a full list and schedule of the screenings, click here.
Entry to the festival is free.