Gay Cape Town man in tragic train suicide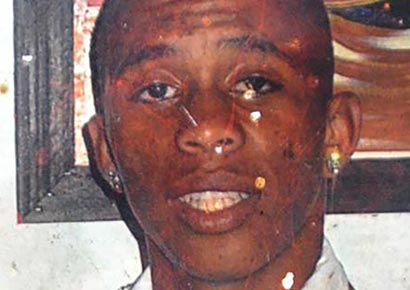 A 29-year-old man from Manenberg, in Cape Town, has killed himself after being harassed and rejected for being gay.
The Daily Voice reports that Tyrone Hartzenberg threw himself in front of a moving train on 31 December, last year.
According to his grieving mother, Georgina Hartzenberg, the tragic act of desperation was as a result of his depression, and ultimately of often being victimised and called anti-gay slurs.
Feeling "lost" in his community, the young man turned to drugs and is said to have been sniffing glue near the train tracks at the time of his death.
Georgina said her son was openly gay and became depressed because he was regularly targeted over his sexuality.
"He was a young boy when he told me that he was gay," Georgina explained to the newspaper. "He was often called a 'moffie' in the community. He thought I was ashamed of him, but I told him everything would be OK."
Numerous studies have shown that LGBTI people suffer from higher rates of suicide and mental health problems, including depression and substance abuse.
The South African Depression and Anxiety Group says that the LGBTI community is three to four times more likely to suffer from stress, anxiety, and depression.
Members of the community are also more prone to suffer from substance abuse disorders as a form of relief from stress.
While these conditions affect around 10% of the general South African population, the rate amongst LGBTI people is between 31% and 45%.
An Australian study found that it is not LGBTI people's sexual orientation or gender identity that makes them more prone to these challenges, but a lack of support from family and the community, as well as various forms of discrimination.
Heterosexual people under the same conditions, concluded the study, would also face an increase in mental health risks.
In July last year, the Global Forum on MSM and HIV (MSMGF) and OutRight Action International called for the UN to recognise and address the impact of stigma, discrimination, violence, and criminalisation on the mental and physical health of LGBTI people.
If you are suffering from depression and/or having suicidal thoughts and would like free counselling over the phone, please call OUT LGBT Well-being (Pretoria) on 012 430 6865 / 066 190 5812, Triangle Project (Cape Town) 021 712 6699 or the 24 hour LifeLine national counselling line on 0861 322 322.