Chechen despot suggests missing gay singer's family killed him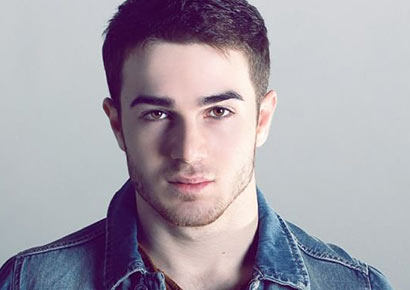 Chechen dictator Ramzan Kadyrov has dismissed claims that missing pop singer Zelimkhan Bakaev was killed as part of the region's anti-gay crackdown.
The 26-year-old openly gay Bakaev (pictured), who had been living in Moscow, was last seen on 8 August 2017 when he returned home to Chechenya to attend his sister's wedding.
According to reports, a group of security officials were seen dragging him into a car in Grozny, the Chechen capital. His mother filed a missing person's report with Chechnya's police, but they refused to open a criminal investigation.
In October 2017, Russian activists claimed that Bakaev was "detained by Chechen authorities due to suspicion of homosexuality" and that he had been killed.
Human Rights Watch also commented that, "There is little doubt he was targeted because of his sexual orientation."
Crime Russia reports that Kadyrov, who is a close ally of Russian President Vladimir Putin, has now denied responsibility and appeared to suggest that the performer's ashamed family had killed him because of his sexuality.
"His relatives, who do not keep up, who are ashamed to admit that; now they say that Kadyrov has taken [Zelimkhan Bakaev]. Where is your evidence? Have you heard me say on television that I need to catch him? Or how did the police officers arrest him?" said Kadyrov in a televised speech.
"The family could not stop him, and then they called home, and the brothers apparently put in for his homosexuality… There are no men in the family to admit that they did it? They know perfectly well who their relative is."
According to numerous reports, starting in February 2017, dozens of men "accused" of being gay were rounded up, detained in secret facilities, tortured and in some cases killed in Chechnya.
There have also been claims that the families of some victims were urged by the authorities to murder their LGBT relatives in so called "honour killings".
Kadyrov has been accused of personally supporting the campaign to eradicate LGBT people from Chechnya, which is a predominately Muslim semi-antonymous Russian republic.
In July, Kadyrov said in an interview: "We don't have any gays. If there are any, take them to Canada. Praise be to god. Take them far from us so we don't have them at home. To purify our blood, if there are any here, take them."