Katy Perry coming to SA in July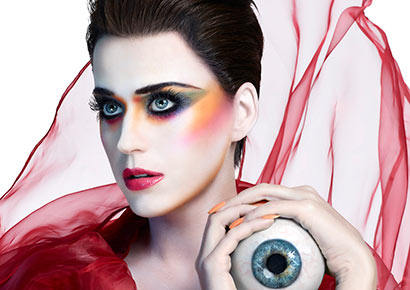 In the wake of stellar reviews in North America, Katy Perry will be performing in South Africa for the very first time as part of her WITNESS tour.
Perry is not only one of the most popular singers and performers in the world but is also the most-followed person globally on Twitter, and the first to surpass 100 million followers.
Produced by Big Concerts, Perry will put on two WITNESS: The Tour shows in Johannesburg on the 18th and 20th of July 2018 at the Ticketpro Dome.
The North American leg of the tour, which began in September, has received rave reviews.
Billboard called the show a "colorful, sparkling spectacle", while the LA Times wrote: "Enormous, colorful sets with eye-popping props, strong vocals that kept her at the front of top-40 live performers, and a presence now more refined than radicalized".
WITNESS: The Tour is described as "an imaginative trip from outer-space to inner-space, from the planets to the bottom of our oceans, and a musical journey through Katy Perry's biggest milestones and mega-hits right up to her latest album."
The original staging means that there isn't a bad seat in the house when Perry brings out her band and dancers, along with all the bells and whistles.
"It's going to be so incredible to, finally after 10 years, come all the way to South Africa and meet you, and sing and dance with you," said Perry.
The production features hits from her latest album, Witness, including the Platinum-certified Chained to the Rhythm featuring Skip Marley, and the singles, Bon Appétit featuring Migos and Swish Swish featuring Nicki Minaj.
In the 10 years since her debut, and with smash hits like I Kissed a Girl, California Gurls, Roar and Firework, she has racked up a cumulative 18+ billion streams alongside worldwide sales of more than 40+ million adjusted albums and 125+ million tracks.
Tickets for WITNESS: The Tour go on sale 9am on 26th January 2018 via www.bigconcerts.co.za. Discovery Card holders get an exclusive 48-hour pre-sale from 24th January 2018 at 9am (go to www.discovery.co.za),
EVENT DETAILS
When: 18 & 20 July 2018
Where: Ticketpro Dome, Johannesburg
Tickets: R575 – R2495