Judge backs homophobic baker, says baking is artistic expression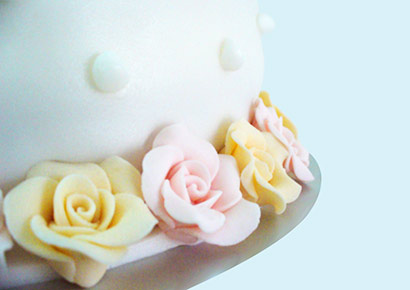 A US judge has ruled in favour of a Christian bakery that refused to make a wedding cake for a same-sex couple.
Cathy Miller, owner of Tastries Bakery, faced discrimination charges after Eileen and Mireya Rodriquez-Del Rio filed a complaint against her with California's Department of Fair Employment and Housing.
The couple had asked Miller in October 2017 to bake a cake for their wedding, but she refused, citing her religious beliefs.
On Monday, Superior Court Judge David R. Lampe ruled that Miller could not be forced to bake the cake for the two women.
The primary consideration, he said, was that the cake in question was not already on sale in the bakery and had yet to be made, effectively becoming an issue of artistic creation.
"A wedding cake… is an artistic expression by the person making it that is to be used traditionally as centerpiece in the celebration of marriage. There could not be greater form of expressive conduct," ruled Lampe.
He wrote that the couple were effectively requesting that the court compel Miller "against her will and religion to allow her artistic expression in celebration of marriage to be co-opted to promote the message desired by same-sex marital partners."
Lampe rejected the state's argument that freedom of speech did not apply because the requested cake did not include any message or symbol explicitly in support of same-sex marriage.
He ruled, however, that his decision does not allow a store to refuse to sell an existing product to anyone. "A retail tire shop may not refuse to sell a tire because the owner does not want to sell tires to same sex couples," he said.
"No baker may place their wares in a public display case, open their shop, and then refuse to sell because of race, religion, gender, or gender identification," Lampe added.
Miller celebrated the ruling and told 23 ABC that she could not be party to a ceremony that "would be an abomination to the Lord. I can't do that."
In a statement, Mireya and Eileen Rodriguez-Del Rio said they were disappointed but would press on with the case. "It's not over. Our fight against bigotry and discrimination is only beginning," they said through a representative.
The case is similar to one currently being considered by the US Supreme Court concerning Jack Phillips, owner of Colorado's Masterpiece Cakeshop, who in 2012 refused to make a wedding cake for a gay couple.
The court's ruling in that key matter, which is expected to be announced in June, will either support the protection of LGBTQ people from discrimination or could set a dangerous precedent by giving businesses a license to discriminate on the basis of religious or personal objections.