Pride TV Highlight: Cloudburst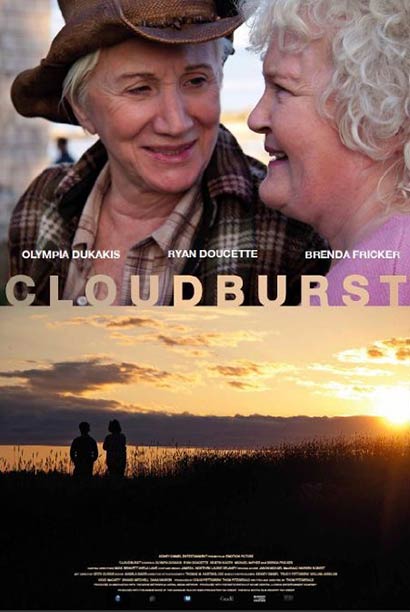 A real love story that will make you laugh and cry, Cloudburst is an award winning lesbian film about the lengths a lesbian couple will go through to be together.
Lesbian | Adventure, Comedy, Drama | Award Winning | Full-Length Feature
Starring Academy Award Winners Olympia Dukakis and Brenda Fricker and Ryan Doucette, the acclaimed Cloudburst has won over 36 awards at various film festivals across the world.
An older crackerjack lesbian couple are forced to make some tough decisions after Dotty's granddaughter, Molly, is resolute on placing her aging grandmother into a nursing home where she can get the necessary care she needs.
Stella hatches a plan to get Dotty out of the home in the dead of night, so they can make their way to Canada, where same-sex marriage is legal.
This last-gasp bid to stay together results in the couple embarking on a hilarious and unpredictable road trip, picking up a young hitchhiker, Prentice, along the way. The young man, a lost and wounded soul, tags along but is on a journey of his own, discovering a new perspective on life from Stella and Dotty.
The adventure of the decade, a journey of discovery and love, Cloudburst promises to leave you with all the fuzzy feelings of love and life.
Available exclusively on PrideTV for only R79 per month or R2.50 per day (mobile billing). Subscribe now and get your 2 day free trial at www.pridetv.co.za. Watch the trailer here.