Report: Transgender woman murdered in Free State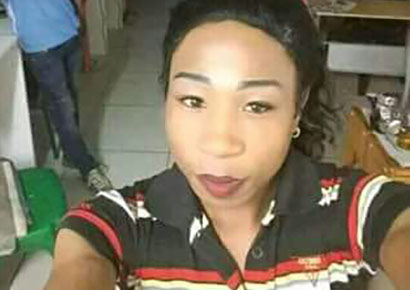 A transgender woman has been murdered in the mining town of Welkom – the second known trans killing this year.
According to Thabiso Mogapi wa Tsotetsi, Chairperson of Action For Social Justice International, the body of "Rose" Papi Mogoera Elias Malebatso was discovered in the early hours of Sunday, 4 February.
Tsotetsi, who has spoken with Malebatso's family and the investigating officer, reported that on the morning in question, a police patrol spotted a suspicious looking man. He appeared to be trying to hide from the officers.
When the police stopped to question the man they noticed that he had blood on his clothes. A search was conducted in the area and Malebatso's body was found lying nearby. The man was arrested at the scene.
It's been alleged by the investigating officer that on the night of the murder the suspect had an argument with his wife and stabbed her before going to a tavern, where he met Malebatso. It's also been claimed that he stabbed her to death when he realised that she was a transgender woman.
The thirty-year-old Malebatso, who was originally from Odendaalsrus, was employed as a hairdresser in Welkom and rented a room with a friend. She is believed to have left her handbag and her cellphone at the room before going out, fearing that they might be stolen.
Malebatso is survived by her younger sister and her uncle, who brought her up after her mother passed away. Her funeral will take place on Saturday 17 February at 141 Block 5, Odendaalsrus.
A murder case has been registered at the Bronville Police Station. The suspect is set to appear in the Welkom Magistrates' Court on 6 March.
A new report on hate crimes released last week, found that members of the LGBT community are among the most vulnerable individuals when it comes to hate-based incidents in South Africa.
According to the researchers, 35% of the cases they documented were perpetrated against lesbian or gay victims and 1 percent against bisexual victims, while 8% of victims identified as transgender. Many victims faced dual vulnerability; for example, transgender sex workers.
Last month, Kagiso Ishmael Maema, a 25-year-old transgender woman, was murdered in Rustenburg.