Pride TV Highlight: 52 Tuesdays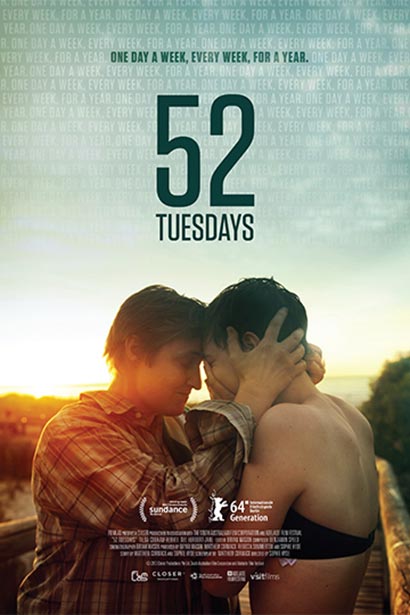 Gender identity and gender reassignment can be challenging topics at times, more so if the person transitioning is one of your parents
Transgender | Drama | Award Winning | Full-Length Feature
Testosterone hormones, body hair and balding, some of the elements that come with female-to-male transitioning, is so beautifully depicted in 52 Tuesdays, which follows the turbulence between a daughter and soon-to-be transitioned father.
In a city in the land down under things are starting to change, Jane is beginning the transition to James. After years of feeling like he has not lived a life as his true self, James begins the transitioning process to become a male.
After starting testosterone, James has decided that to protect his relationship with his daughter, she must move out and go live with her birth father.
During the transitioning process, James is distraught after finding out his body is now rejecting the testosterone, while his daughter also begins to fall off the wagon, experimenting with her sexuality and taking on a very risqué school film project.
Things start spiralling out of control as James and his daughter battle to find their way.
A raw and real portrayal of the ups and downs of gender identity and reassignment, 52 Tuesdays is a stunning story of love, hope and loving your family despite what happens in life.
Available exclusively on PrideTV for only R79 per month or R2.50 per day (mobile billing). Subscribe now and get your 2 day free trial at www.pridetv.co.za! Watch the trailer here.