Aluta Humbane is breaking down barriers with music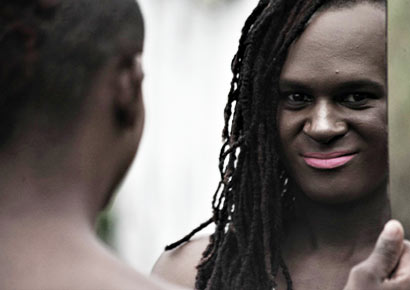 LGBTQ artist and activist Aluta Humbane has released a new single, Nami Ngithanda Indoda (I also love a man), affirming that we all deserve to love and be loved.
Humbane, 30, began her career at the Playhouse Company in Durban as a resident vocalist for six years and went on to sing with the likes of Sfiso Ncwane, Judith Sephuma, Vicky Sampson and Abigail Khubheka.
With 15 years in the entertainment business under her belt, she is now targeting an international audience with her music, borrowing elements from genres such as African rhythm, Jazz, Gospel, RNB and traditional African music.
The new track, which debuted on Valentine's Day, dropped in the wake of Humbane's New York tour late last year. As part of the Performa 17 Biennial, alongside visual activist Zanele Muholi, she performed in Times Square and in the Bronx, Harlem, Brooklyn and Queens.
Humbane, who identifies as gay and prefers the pronoun "she", says that the single articulates the "psycho-social impact of intolerance to one's personal choices, and interrogates how love and intimacy is still very political".
"The song is the voice for the many who find themselves in that situation," says Humbane, citing the backlash against the film Inxeba and the recent viral video in which two men caught in an intimate act in KwaZulu-Natal were abused by police officers.
The title of the song, Nami Ngithanda Indoda (meaning, I also love a man), was inspired by legendary singer and composer Busi Mhlongo, who died in 2010.
According to Humbane, a week before her death she told him: "Please use arts as a means to reflect society, use arts as indlela to heal others, use your craft the right way. Impact the world just as a doctor uses science to save someone. I can't be saved, maybe YOU can save someone with your music. Nawe, use your craft to change the world."
Says Humbane: "Her words planted a need for me to embark on a journey of healing through music amidst so much hate and homophobic attacks and deaths. I myself have suffered greatly at the face of a society which is very judgmental."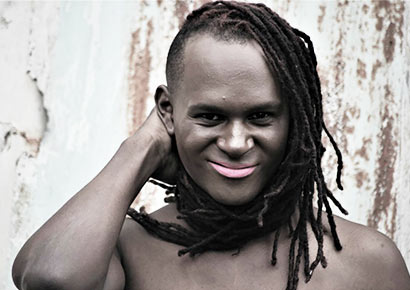 Humbane's music has been influenced by the likes of the late Mhlongo, Thandiswa Mazwai, Ladysmith Black Mambazo, Jill Scott, John Legend, Rachelle Farrell and Kirk Franklin.
The result is Humbane's own fresh sound "infused with sangoma-inspired rhythms" that she calls "smashy funk".
"No LGBTIQ+ musician in Africa has confronted the music as I have," she says. "My music is for the marginalised, the albinos, the disabled, the rejected from society, yet those who all [wish] to love and be loved."
Humbane believes her music is spiritual and comes from a higher place than herself. "Replacing hate for love can only be achieved by planting love. 'I too love a man, I too have the same blood. I too am a human'. Understanding that opens the gates to appreciating one's existence."
Listen to Nami Ngithanda Indoda below.