PrideTV Highlight: Such Good People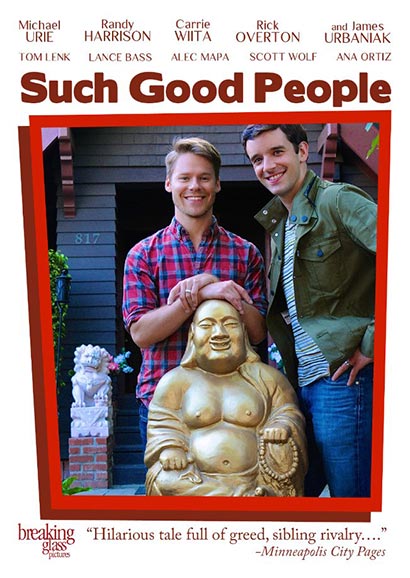 What would you do if you found a horde of unclaimed cash in your dead neighbours' house?
Gay | Comedy | Award Winning | Full-Length Feature
Such Good People is a contemporary screwball comedy about Richard and Alex, a young gay couple played by Michael Urie (Ugly Betty) and Randy Harrison (Queer As Folk).
They discover a secret room filled with cash while house-sitting for their wealthy humanitarian friends, who have unfortunately just died in a car accident while doing missionary work for the children of Bhutan.
Though saddened by the deaths, Richard and Alex also want what everyone wants – success, money, and, of course, a fabulous house in LA!
After the boys discover wads of cash that the couple will now, obviously, no longer need, mayhem ensues as they deal with jealousy, sibling rivalry, greyhounds, labradoodles, porpoises, and friends who also want the money.
Such Good People is a refreshing and light-hearted throwback to the classic caper comedies of the 60s and 70s.
It's available exclusively on PrideTV for only R79 per month or R2.50 per day (mobile billing). Subscribe now and get your 2 day free trial at www.pridetv.co.za! Watch the trailer here!