Gallery: 2018 Cape Town Pride Parade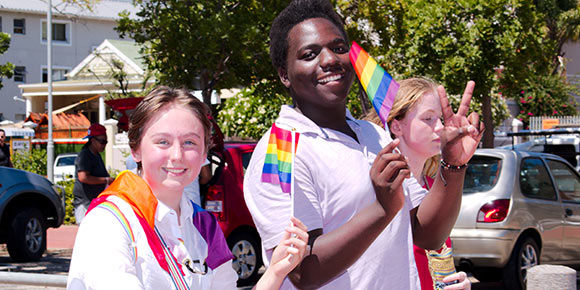 Thousands turned out for the 2018 Cape Town Pride parade on Saturday, under the theme of 'Love Happens Here'.
Members of the LGBTQ community and their friends, families and allies braved the noon heat for the 16th annual outing.
They marched to speak out against anti-LGBTQ hate, affirm their identity and their right to full equality, and simply to have fun.
Mambaonline's photographer, Neil Coulson, was there to capture the faces and the highlights of the parade.
(You can also check out the 2018 Cape Town Pride Mardi Gras pics here.)