US town that tried to ban Pride gives in after global outrage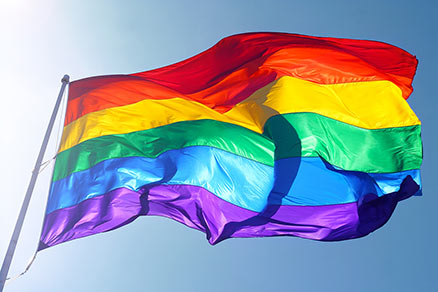 Pride celebrations are back on track in the Mississippi student town of Starkville, USA, after city officials reversed their outrageous ban on the event.
Last month two university students who founded Starkville Pride sued the city in a bid to force it to to grant them permission to hold the town's first LGBTQ Pride parade.
The Board of Aldermen (city council) had earlier voted 4-3 to deny the organisation a permit, but its members refused to say why they had done so. The city, which is known for its Mississippi State University campus, has a population of around 24,000 people.
According to the suit, "the city banned plaintiffs from speaking in a public forum solely because it disagreed with the viewpoint and content of their speech." It added that, "hostility to their message was inextricably intertwined with hostility to their LGBT identity and pro-LGBT advocacy."
The story made international headlines with individuals and human rights groups expressing outrage over such a blatant violation of constitutional civil rights.
On Tuesday, in a packed City Hall meeting, the Board of Aldermen voted on the permit request for a second time. One of the aldermen abstained, leading to a 3-3 tie. Mayor Lynn Spruill, who supports the Pride parade, was able to cast the deciding vote in favour of the event.
Had the approval not been granted, the city would have likely become embroiled in a protracted and costly legal battle.
Alderman David Little, who abstained in the vote, told Mississippi Today that he had done so in order to allow the city to move forward in dealing with other pressing issues, but made it clear that he remained in "principal" opposed to the event.
"What happened at tonight's meeting was a victory not only for our clients and for their equal dignity under the law, but also for the core principle that in this country, we do not restrict a person's ability to speak based on whether or not we agree with what they have to say," said Starkville Pride attorney, Roberta A. Kaplan, in a statement.
The Starkville Pride Parade will take place on 24 March and will be preceded by a Pride Welcome Party and a Queer Art Market and followed by comedy and drag shows.