Three African books nominated for top LGBTQ literary prize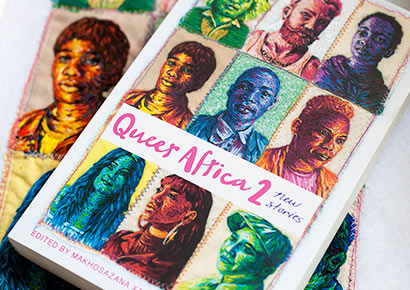 The South African published Queer Africa 2: New Stories has been nominated as a finalist in the anthology category for the 30th Lambda Literary Awards.
The follow-up to the internationally acclaimed 2013 anthology, Queer Africa 2 features twenty-six contributions from eight countries; Kenya, Nigeria, Rwanda, Sierra Leone, Somalia, South Africa, Uganda, and the USA.
The first Queer Africa won the 26th Lambda Literary Award for the fiction anthology category and was translated into Spanish.
Both anthologies were published by MaThoko's Books, the publishing arm of Gay and Lesbian Memory in Action (GALA), which is based in Johannesburg, and were edited by Makhosazana Xaba and Karen Martin.
Two other African works are also in the running for a Lambda Literary Award this year. Nnanna Ikpo's novel Fimí Sílè Forever is a finalist in the gay fiction category, while Chike Frankie Edozien's memoir Lives of Great Men: Living and Loving as an African Gay Man is a finalist in the Gay Memoir / Biography category.
"To borrow from the words of Barbara Boswell in her introduction to Queer Africa 2, this accomplishment for MaThoko's Books and our fellow African finalists really is a celebration of the 'array of interpretations of what it means to be fully human, queer and African – three categories of identity often misconstrued as mutually exclusive,' said Keval Harie, Director of GALA.
The Lambda Literary Awards is the most prestigious LGBTQ literary event in the world and celebrates the best lesbian, gay, bisexual and transgender books. The 2018 finalists were chosen from nearly 1,000 submissions and over 300 publishers. The awards ceremony will take place on 4 June in New York City.